Gramophone's Young Artist of the Year 2023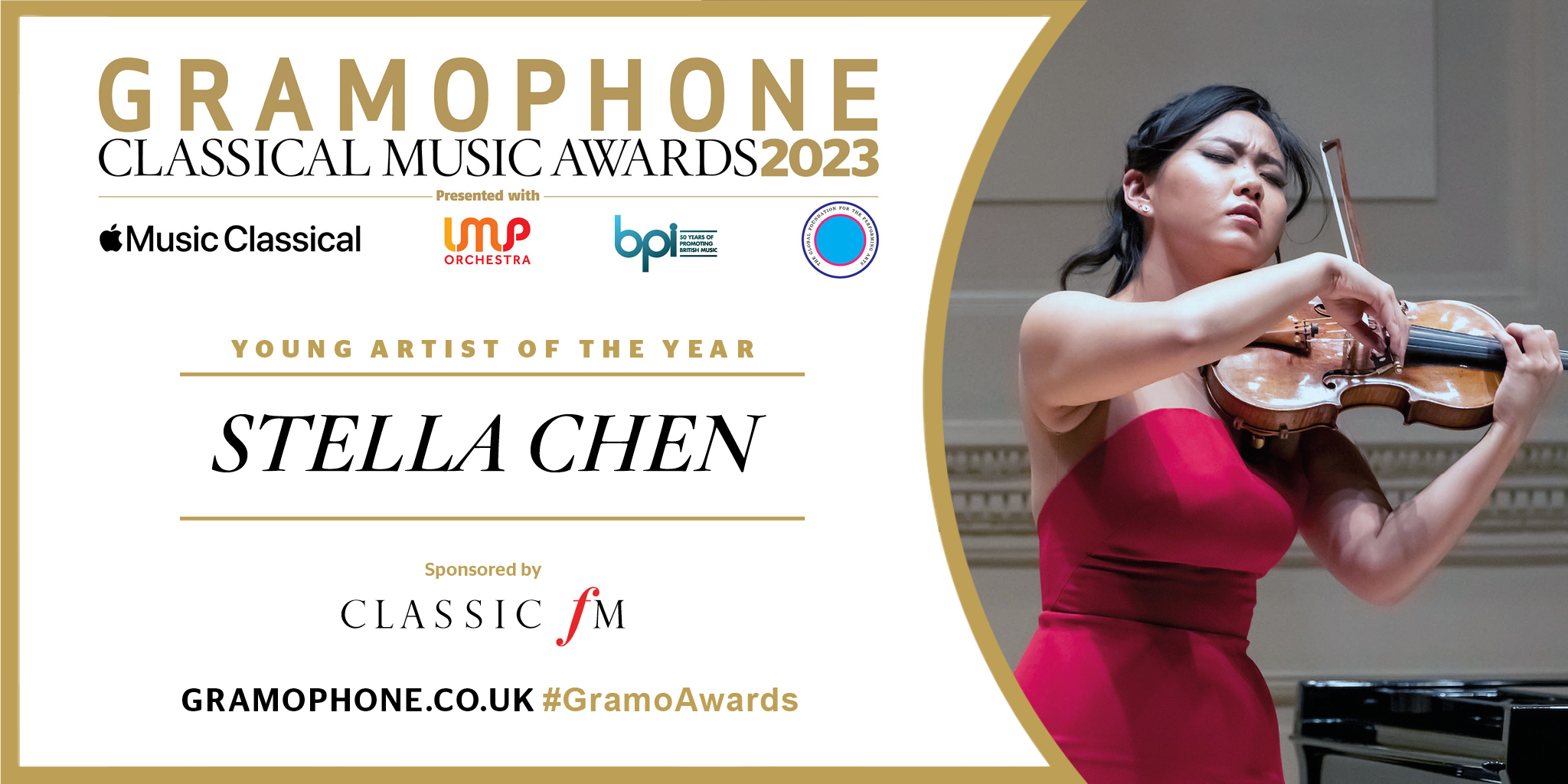 'Stella x Schubert'
Schubert Fantasie, D934. Rondo brillant, D895. Sei mir gegrüsst, D741. Ständchen, D920
Stella Chen vn Henry Kramer pf
Platoon
Perhaps it's strange to begin by citing a moment from 15 years ago, but to get the measure of not just the degree of talent and maturity possessed by young American violinist Stella Chen but also its longstanding nature, there's an eloquent demonstration in the online clip of her, aged 15, performing Tchaikovsky's Violin Concerto in the 2008 Yehudi Menuhin International Competition for Young Violinists. That performance resulted in her becoming the youngest ever contestant to win an award (coming fourth) in the competition's Senior category. Beyond her breathtakingly crisp technical precision, what ultimately strikes you about this staggeringly poised and expertly shaped reading full of quietly worn, feisty pizzazz is the clear sense that its musical story is intellectually all Chen's own, and not learnt second-hand from a teacher. It wasn't a terrific surprise when she took first prize at the 2019 Queen Elisabeth Competition, again with the Tchaikovsky.
Chen has bided her time before entering the recording studio, and recent first fruits have been a perfectly judged reflection of her love both of chamber playing (she's an active member of the Chamber Music Society of Lincoln Center, New York) and of Schubert's music, the latter first sparked at Harvard University via a lecture by Robert Levin. First, there's her guest appearance on Francisco Fullana's CD 'Bach's Long Shadow' (2021) in Ysaÿe's Sonata for two violins – an album highlight for their combined supple, silvery finesse and glow. Her own 'Stella x Schubert' album, recorded in 2022 with pianist Henry Kramer, doubled down on those adjectives with an all-Schubert recital of fine architecture, tonal beauty and inner soul. Roll on whatever's next. Charlotte Gardner
Recording categories

Special Awards
If you are a library, university or other organisation that would be interested in an institutional subscription to Gramophone please click here for further information.