50 of the greatest classical pianists on record
Sunday, January 1, 2023
An introduction to the greatest classical pianists and their best recordings, featuring Martha Argerich, Vladimir Horowitz, Igor Levit and Maria João Pires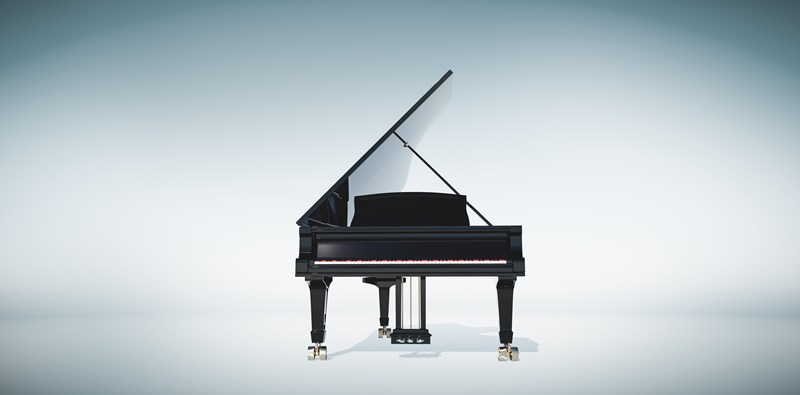 The greatest classical pianists make even the most familiar music seem freshly composed in the moment and their recordings continue to inspire new generations of listeners for many decades.
We've chosen 50 of our favourite pianists for this list and could have easily chosen dozens more, yet we feel sure that there are enough life-changing recordings here to act as a good beginner's guide to the world of classical piano music. The list is arranged alphabetically and we have only recommended recordings that are widely available today.
Leif Ove Andsnes (b1970)
The Norwegian pianist came to prominence following his debut in Oslo in 1987 and his first recordings for Virgin Classics (now Erato). As well as a committed champion of his fellow countryman Edvard Grieg, Andsnes is a fine interpreter of the core works of the Austro-German repertoire, witness his outstanding 'Beethoven Journey' series and 'Mozart Momentum' for Sony Classical.
Grieg. Schumann Piano Concertos
Leif Ove Andsnes pf Berlin Philharmonic Orchestra / Mariss Jansons (Warner Classics)
'However many times he has performed the Grieg, Andsnes retains a freshness and expressiveness that never sounds contrived, always spontaneous. That inspirational quality is more markedly perceptible with the new version's faster tempi, but the expressive flights remain just as broad...'
Read the original Gramophone review
Read more: Leif Ove Andsnes interview – 'It's amazing what happens in three years of Mozart's life'
Martha Argerich (b1941)
A win in the International Chopin Piano Competition in 1965, aged 24, put Argerich on the musical map. An exciting and mercurial artist Argerich has recorded extensively throughout her career though since the mid 1980s she has given few solo performances, preferring instead to focus on concerto and chamber music. 
Chopin Piano Concertos Nos 1 & 2
Martha Argerich pf Montreal Symphony Orchestra / Charles Dutoit (Warner Classics)
'Her light burns brighter than ever. Rarely in their entire history have the Chopin concertos received performances of a more teasing allure, brilliance and idiosyncrasy...'
Read the original Gramophone review
Read more: Martha Argerich – Celebrating the Great Pianist at 80

Claudio Arrau (1903-91)
Born in Chile, Arrau studied in Berlin with the Liszt pupil, Martin Krause. This German training made him a great interpreter of the core Romantic repertoire. During the 1950s he played and recorded a broad repertoire which he later focused, and recorded extensively for Philips.
Claudio Arrau - 100th Anniversary Collection
Claudio Arrau (Philips)
'Of the three great pianists born in 1903 – Arrau, Serkin and Horowitz – Horowitz was almost certainly the most famous but it was Arrau who was surely the most 'complete', the Titan of the trio. Daniel Barenboim once described Arrau as his ideal: 'Someone with an uncanny control of his instrument, with probably the widest repertoire of any pianist past or present, and with a tremendous interest in areas outside his specialisation.' Arrau's repertory was, indeed, huge; it was also 'big' in the works it included (nothing trivial, nothing for show) and astonishingly catholic, as this anniversary collection confirms...'

Read the original Gramophone review
Read more: Claudio Arrau Talks to Alan Blyth (Gramophone, February 1972)
Vladimir Ashkenazy (b1937)
Ashkenazy shared first prize in the 1962 Tchaikovsky Competition with John Ogdon (see below) and has made a prodigious number of discs for Decca.
Rachmaninov Piano Concertos
Vladimir Ashkenazy pf London Symphony Orchestra / André Previn (Decca)
'I have to say that if you want to hear playing which captures Rachmaninov's always elusive, opalescent centre then Ashkenazy is hard to beat. No more personal or deeply felt performances exist...'
Read the original Gramophone review
Read more: Top 10 Sergei Rachmaninov recordings
Daniel Barenboim (b1942)
A child prodigy who played for Furtwängler, Barenboim's professional career goes back 62 years. In his early twenties he recorded all the Beethoven piano sonatas and concertos, works he's returned to throughout his career. He took up conducting in 1966 and has combined a dual career ever since. Posts he has held include heading the Orchestre de Paris, Chicago Symphony Orchestra and Staatskapelle Berlin. He is a co-founder of the West-Eastern Divan Orchestra. 
JS Bach The Well-Tempered Clavier, Book 2
Daniel Barenboim (Warner Classics)
'There is no sense of received wisdom, only a vital act of recreation that captures Bach's masterpiece in all its first glory and magnitude; no simple-minded notions of period style or strict parameters but a moving sense of music of a timeless veracity...'
Read the original Gramophone review
Alfred Brendel (b1931)
One of the great interpreters of the core Austro-German repertoire, with Mozart, Beethoven, Schubert, Schumann and Liszt at its centre, Brendel's career ran from 1948 to 2008 when he retired from concert-giving. He recorded extensively, often returning to key works a number of times. His music-making balanced intellectual rigour with great poetry.
Alfred Brendel - The Farewell Concerts
Alfred Brendel pf VPO / Sir Charles Mackerras
'There is so much to admire throughout these two discs: his Mozart sonata is another treasure, and his soulful yet grand Bach/Busoni Chorale Prelude reminds us of repertoire from much earlier in his career, but for me perhaps the highlight is the Haydn – a composer absolutely made for Brendel's gifts (or should it be the other way round?). Rather than a sonata, we have here the F minor Variations, an apt example not only of Haydn's innovative formal genius but also a reminder that he, too, could write melodies to melt the heart. There is greatness to be found in every bar of these two discs, and that goes not only for the music but the musician too...'
Read the original Gramophone review
Read more: Alfred Brendel – the last interview
Bertrand Chamayou (b1981)
Born in Toulouse, Bertrand Chamayou went on to study with Jean-François Heisser at the Paris Conservatoire and with Maria Curcio in London. His recordings of chamber music by Debussy and Ravel's solo piano music have been shortlisted for Gramophone Awards but his crowning achievement to date is his Saint-Saëns album, which won the Recording of the Year Award in 2019.
Saint-Saëns Piano Concertos Nos 2 & 5. Pieces for solo piano
Bertrand Chamayou pf Orchestre National de France / Emmanuel Krivine (Erato)
'I would go as far as placing Chamayou and Krivine at or near the top of the myriad recordings currently available. Let me count the ways. A small detail – but one which Saint-Saëns took the trouble to carefully notate – is in the opening (unbarred) piano solo. Amid the 32nd-note flurries is a series of left hand tenutos, hardly noticed by Lortie but wittily pointed by Chamayou, whose whole approach is less fussy and coloured by a deliciously lucid tone...'
Read the original Gramophone review
Imogen Cooper (b1949)
Dame Imogen Cooper studied in Paris from the age of 12 with Jacques Février, Yvonne Lefébure and Germaine Mounier, and later in Vienna with Paul Badura-Skoda, Jörg Demus and – most significantly – Alfred Brendel (see above). She is particularly known for her recordings of Romantic repertoire and Mozart. Her live recital of songs by Schumann and Reimann with Wolfgang Holzmair for Wigmore Hall Live was shortlisted for a Gramophone Award in 2014.
'Le Temps Perdu'
Imogen Cooper (Chandos)
'It's rare to come across music-making so unguardedly personal. Add piano-playing at once cultivated and supremely natural, all of it delivered from an open mind and heart, and the combination is something you won't want to miss...'
Read the original Gramophone review
Alfred Cortot (1877-1962)
Cortot is an icon of icons, his unique character recalled and confirmed in countless reissues of his many recordings. Every note – even every wrong note – is collected and treasured like so much gold dust. For Philippe Entremont, Cortot's playing of the Chopin Etudes took wing in a way that held him mesmerised (causing him in his trance-like state to miss his plane). For Daniel Barenboim, Cortot 'discovered the opium in Chopin' (his later assertion that Rubinstein 'found the spine in Chopin', while admirable, is less intriguing); while Yvonne Lefébure admonished a callow student intent on Cortot's inaccuracies with, 'They are the wrong notes of a God,' adding, for good measure, 'Cortot's wrong notes were so much better than other pianists' right ones'. Bryce Morrison (Gramophone, February 2014)
Encores
Alfred Cortot (Naxos)
'Here, in recordings dating from 1925‑26, is the very essence of Cortot, superbly remastered by Mark Obert-Thorn. A voice from another age, Cortot was addicted to his incomparable recreative art and would have been the first to agree with William Blake that "exuberance is beauty" and "prudence an ugly old maid courted by incapacity". Every bar and phrase of these performances induces a frenzy or delirium in the listener, setting the mind and senses reeling...'
Read the original Gramophone review
Read more: Classics reconsidered – Schubert's B flat Trio from Thibaud, Casals and Cortot

Edwin Fischer (1886-1960)
'Edwin Fischer's recording of Bach's Well-Tempered Clavier was the first complete one, overtaking a previous scheme HMV had begun with Arnold Dolmetsch. In spite of unevenness it endures as his principal monument. And as to unevenness, what player of 'the Bible of the keyboard' has ever managed complete consistency in conveying its diversity of styles and brilliance and expressive range at the level Fischer sets himself? His insight into the keyboard music of Bach was considered unique, and the joy of his achievement here derives from the bonding of sound and expression and the communication of Bach's profound humanity. One should not underestimate the mastery, but he could touch a prelude with a directness of expression that seems to have been instinctive, transporting us into the worlds of the St Matthew Passion or the Mass in B minor. All Bach was in the voices under his fingers.' Stephen Plaistow (Gramophone, July 1998)
JS Bach The Well-Tempered Clavier
Edwin Fischer (Naxos)
'His sonority is as ravishing as it is apt, never beautiful for its own sake, and graced with a pedal technique so subtle that it results in a light and shade, a subdued sparkle or pointed sense of repartee that eludes lesser artists. Again, no matter what complexity Bach throws at him, Fischer resolves it with a disarming poise and limpidity, qualities as natural as they are profound...'
Read the original Gramophone review
Nelson Freire (1944-2021)
A musician of great virtuosity, Freire was also a pianist of glorious poetic sensibility and his repertoire ranged widely, taking in such warhorses as the Liszt piano concertos (and other big-boned concertos, such as captured on a Decca album drawn from archive radio tapes 'Nelson Freire: Radio Days'), but also the solo works of Chopin and Debussy. Even by the standards of his profession (and despite his own modesty on the matter), he was a phenomenal sight-reader. If he had an Indian Summer it was with music requiring poetry and colour that he was often celebrated.
Brahms Piano Concertos
Nelson Freire pf Gewandhaus Orchestra / Riccardo Chailly
'This is the Brahms piano concerto set we've been waiting for. Nelson Freire and Riccardo Chailly offer interpretations that triumphantly fuse immediacy and insight, power and lyricism, and incandescent virtuosity that leaves few details unturned, yet always with the big picture in clear sight...'
Read the original Gramophone review
Read more: Interview – Nelson Freire at 75
Ignaz Friedman (1882-1948)
'He was never a headliner in the same way as Rachmaninov, Hofmann or Godowsky, but to many piano buffs Ignaz Friedman is up there with them in the top ten of the all-time greats from the so-called Golden Age. He studied with Leschetizky in Vienna from 1901, making his debut there three years later. During the next 40 years he played a staggering 2,800 concerts (or thereabouts) in every comer of the globe including South Africa, Iceland, Australia and New Zealand. He made 12 tours of the United States, seven of South America. With a technique that, it is said, even Horowitz envied, his repertoire was equally astonishing, literally everything from A (Akimenko) to Z (Zelenski), though he played little Beethoven and even less Mozart.' Jeremy Nicholas (Gramophone, November 2009)
Great Pianists: Friedman, Vol 1
Ignaz Friedman (Naxos)
'There are many delectable wonders and delights. Friedman's flight through Chopin's Etude Op 10 No 7 is a scarcely credible feat of virtuosity; a performance which understandably prompted the curiosity of Horowitz, always on the qui vivre when he sensed possible technical rivalry...'
Read the original Gramophone review
Watch: Video – 10 Great Pianists Of The 20th Century
Walter Gieseking (1895-1956)
'Gieseking was born in Lyon in 189S, the son of a German doctor and entomologist then living in France. He began to play the piano at the age of four, but had no regular or systematic training until he went to the Hanover Conservatory in 1911 to study under Karl Leimer. Five years with Leimer constituted his entire schooling as a pianist, and under him Gieseking must have acquired his tremendous power of concentration. As is well known, he rarely practised, except to go over a piece the performance of which had not satisfied him. He was a phenomenal sight-reader.' Andrew Porter (Gramophone, December 1956)
Debussy Complete Piano Works
Walter Gieseking (Warner Classics)
'These records should be in every musician's library, be they singer or conductor, violinist or pianist, etc. If Gramophone believed in a starring system they would deserve a heavenful of stars...'
Read the original Gramophone review
Emil Gilels (1916-1985)
The Russian pianist was one of the greatest of the 20th century, often working with Rostropovich and Kogan. He made a sensational US debut in 1955 and thereafter travelled frequently to the West, recording often in the US and UK. He died before completing a Beethoven piano sonata series for DG.
Beethoven Piano Sonatas Nos 28 & 29 'Hammerklavier'
Emil Gilels (DG)
'Gilels's reading of the Hammerklavier Sonata is one of the most lucid and sensuous there has ever been on record and yet, at the same time, one of the most searching and far-seeing. Much of the playing is ravishing, not in a worldly or sensual way but in a way which is true to Beethoven's idealising, visionary mood. The lyrical ideas in the outer movements are pure spiritual balm; but the slow movement, gloriously shaped, has a capacity to chill as well as a capacity to soar, which I haven't heard emulated since Solomon's famous old LP...' Richard Osborne (Gramophone, October 1984)
Read more: Emil Gilels, profile by Robert Layton (Gramophone, December 1985)

Glenn Gould (1932-1982)
Known by an audience far wider than the average 'classical music lover' for his Bach discs, Glenn Gould assumed an iconic status during his life. Eccentric and opinionated, Gould abandoned concert-giving aged 31 to focus on studio recording. 
JS Bach Goldberg Variations
Glenn Gould (Sony)
'This truly astonishing performance was recorded in 1981, 26 years after Gould's legendary 1955 disc. Gould was not in the habit of re-recording but a growing unease with that earlier performance made him turn once again to a timeless masterpiece and try, via a radically altered outlook, for a more definitive account. By his own admission he had, during those intervening years, discovered 'slowness' or a meditative quality far removed from flashing fingers and pianistic glory...'
Read the original Gramophone review
Read more: Getting to the heart of Glenn Gould
Benjamin Grosvenor (b1992)
'Is there a finer British pianist than Benjamin Grosvenor? We can all play that game, of course, but it's interesting to note that the only other serious contenders are themselves huge fans of his playing. This might suggest that Grosvenor is a kind of 'pianists' pianist' – someone whose qualities appeal primarily to fellow professionals who will fully appreciate the skills and subtleties of his art. But Grosvenor's pianism shines more brightly than that. Indeed, the admiration of music lovers and record buyers is only reinforced by the knowledge that his fellow musicians recognise a unique and authentic talent.' Tim Parry (Gramophone, February 2020)
Chopin Piano Concertos Nos 1 & 2
Benjamin Grosvenor pf Royal Scottish National Orchestra / Elim Chan
'It's the kind of disc that makes you rethink these works and appreciate them all over again...'
Read the original Gramophone review
Marc-André Hamelin (b1961)
The Canadian player's Hyperion catalogue grows by the month, offering an astounding range of repertoire that embraces music of remarkable virtuosity.
Schumann Kinderszenen & Waldszenen. Janáček On the overgrown path I
Marc-André Hamelin (Hyperion)
'Using his prodigious command in music of a transcendental difficulty – the Chopin-Godowsky Etudes, the major works of Alkan, Albéniz's Iberia, etc – he displays gifts which show him as first and foremost a musician's musician. In music of an elusive rather than flamboyant challenge he is a master of simplicity, of music which, in Goethe's words, proves that it is when working within limits that man creates his greatest work. The fewer the notes, the more subtle and exposed the task. Certainly you could never align Hamelin with, say, Horowitz's teasing, lavishly tinted sophistication or Cziffra's hysterical bravura. He is a virtuoso in another sense...'
Read the original Gramophone review
Read more: Marc-André Hamelin – reinventing the repertoire
---
Clara Haskil (1895-1960)
'Clara Haskil was a prodigiously gifted natural pianist, who astonished everyone from her 10th year on. To say that she wasn't acclaimed until the last decade of her life is therefore not strictly accurate. True, sustained success came late in her career, after Swiss citizenship had given her the means to travel without hindrance and to receive everywhere the recognition her playing had so long merited. It's true too that it was only then, in the 1950s, that recording companies began to take a continuing interest in her.' Stephen Plaistow (Gramophone, June 2005)
Mozart Sonatas for Piano and Violin
Arthur Grumiaux vn Clara Haskil pf (Decca)
'Listen to her in the second movement cadenza of K271 and you may wonder when you last heard playing of such speculative beauty. Never, in my experience, has this ever astonishing Andantino sounded so profoundly and lucidly elegiac...'
Read the original Gramophone review
Myra Hess (1890-1965)
A pupil of Tobias Matthay at the Royal Academy of Music in London, the defining period of Hess's career came during the Second World War when she organised more than 1500 lunchtime concerts in London, giving valuable opportunities to young artists. 
Complete Solo & Concerto Studio Recordings
Myra Hess (APR)
'In one disc after another you are drawn towards a deeply personal quality that endeared her to thousands, her very avoidance of fuss or externals somehow creating its own image...'
Read the original Gramophone review
Angela Hewitt (b1958)
Celebrated for her Bach recordings, Hewitt's repertoire is broad and takes in Mozart's piano concertos, Beethoven's piano sonatas, Schumann and French piano music. She records for Hyperion.
Love songs
Angela Hewitt (Hyperion)
'Sometimes this pianist can hold you at arm's length and leave you admiring but uninvolved. Here, she opens her soul. It's a very personal record in its choice of repertoire and in its execution...'
Read the original Gramophone review
Listen: Gramophone Podcast – Angela Hewitt on her album, Love Songs
---
Josef Hofmann (1876-1957)
'There are three pianists I've met over the years who heard Josef Hofmann in his prime. Earl Wild acknowledged Hofmann's style as the biggest influence on him gaining a fluid and flexible technique: 'His interpretations were always delivered with great logic and beauty.' Jorge Bolet admitted to me that whenever he heard either Rachmaninov or Hofmann, he always thought to himself, 'Every note that they play – that is what I would like to play.' Shura Cherkassky, Hofmann's best-known pupil, told me that no recording Hofmann made came anywhere near to capturing his unique sound.' Jeremy Nicholas (Gramophone, January 2016)
Chopin Piano Concertos Nos 1 & 2
Josef Hofmann pf BBC Symphony Orchestra / Hamilton Harty (VAI)
'Among the greatest Hofmann treasures are a complete recital given at the Curtis Institute (he was Director there) a few days after the Jubilee Concert, and live broadcasts from the late 1930s of the two Chopin concertos. There are moments in these which regularly move me to tears – and if I had to take just one piano recording to my desert island it would be Hofmann playing the Romanza from the E minor Concerto. Perhaps it's some unfathomable connection, some personal identification with the way in which the music is played, but it is a rare artist who can have that effect on a listener...' Jeremy Nicholas
Read more: Icons – Josef Hofmann
---
Vladimir Horowitz (1903-1989)
Born in Russia, Horowitz emigrated in 1925 and in 1939 made his home in New York. His technical and flair won him a huge following and his concerts sold out within hours. He performed and recorded with Arturo Toscanini (who became his father-in-law). During his career he recorded for RCA, CBS and, late in life, for DG. 
Rachmaninov Piano Concerto No 3. Tchaikovsky Piano Concerto No 1
Vladimir Horowitz pf New York Philharmonic / Sir John Barbirolli (APR)
'This is the Rachmaninov Third to end all Rachmaninov Thirds, a performance of such super-human pianistic aplomb, pace and virtuosity that it makes all comparisons, save with Horowitz himself (expertly charted in the accompanying essay by Michael Glover) a study in irrelevance...'
Read the original Gramophone review
Read more: Vladimir Horowitz – Our Contemporary

Stephen Hough (b1961)
Hough won the piano finals of the 1978 Young Musician of the Year competition and has made more than 50 recordings, primarily for Hyperion. He has won eight Gramophone Awards, including the special 'Gold Disc' for...
Saint-Saëns Complete Works for Piano and Orchestra
Stephen Hough pf City of Birmingham Symphony Orchestra / Sakari Oramo
'Perhaps most delightful is the lightness and clarity of his decorative playing: even when subservient to the orchestra one notices that every note of his roulades and filigree comes up glistening...'
Read the original Gramophone review
Listen: Gramophone Podcast – Stephen Hough on Brahms's late piano music

---
Wilhelm Kempff (1895-1991)
A great exponent of the Austro-German repertoire, Kempff left a great recorded legacy that included two cycles of the Beethoven sonatas and concertos. He was an early champion of the solo piano music of Schubert before it became popular, and was a noted interpreter of Schumann's piano output.
Beethoven Complete Piano Sonatas
Wilhelm Kempff (DG - mono)
'Those who have cherished the 1965 DG stereo cycle (3/91) for its magical spontaneity, will find Kempff's qualities even more intensely conveyed in this mono set, recorded between 1951 and 1956. Amazingly the sound has more body and warmth than the stereo, with Kempff's unmatched transparency and clarity of articulation even more vividly caught, both in sparkling Allegros and in deeply dedicated slow movements...'
Read the original Gramophone review
Read more: Wilhelm Kempff, a profile by Stephen Plaistow

---
Evgeny Kissin (b1971)
In 1988 Kissin made his London debut with the LSO and Valery Gergiev and also appeared for the first time with Karajan and the Berlin Philharmonic. In 1997 he was the first pianist to give a solo recital at the BBC Proms and gave seven encores. 
Chopin Ballades Nos 1-4, Berceuse, Barcarolle & Scherzo No 4
Evgeny Kissin (RCA)
'He plays Chopin – most widely performed yet most elusive of keyboard poets – with a rhetorical drama, intensity and power that few could equal, an astonishing achievement shining like a beacon of light in our often beleaguered age of debased musical values and currency. His technique is of an obliterating command, enough to make even his strongest competitors throw up their hands in despair, and yet everything is at the service of a deeply ardent and poetic nature...'
Read the original Gramophone review
Zoltán Kocsis (1952-2016)
Kocsis started playing the piano aged five studying then at the Béla Bartók Conservatory and then at the Franz Liszt Academy of Music where he worked with Pál Kadosa, Ferenc Rados and György Kurtág. Among the awards he won were the Hungarian Radio Beethoven Competition (1970), the Liszt Prize (1973) and the Kossuth Prize (1978). As a pianist he recorded primarily for Philips and Hungaroton. His Philips recording of Debussy's Images won him a Gramophone Award in 1990. 
Debussy Images, Arabesques & Berceuse héroïque
Zoltán Kocsis (Philips)
'Kocsis is certainly one of the most talented pianists of our time and in the two books of Debussy's Images one can hear him at something like his peak. As soon as he plays the first few bars of ''Reflets dans l'eau'' one is engulfed in the extreme refinement of the sound. The shimmering lights on the water's surface come and go in the most fascinating manner...'
Read the original Gramophone review
Alicia de Larrocha (1923-2009)
'Almost from the time Alicia de Larrocha emerged as a recording artist in the mid-1950s, she and late 19th- to early 20th-century Spanish piano repertoire became instantly synonymous, and remain so more than a decade after her death in 2009. It would not be an exaggeration to say that Larrocha did for Spanish music what Maria Callas did for bel canto operas. Callas revealed how Bellini and Donizetti heroines were complex, three-dimensional characters worth plumbing beyond the surface of pretty vocalism. Likewise, Larrocha navigated the elaborate multilevel textures that Albéniz and Granados set forth in their respective extensive piano suites Iberia and Goyescas, evoking unprecedentedly vivid subtexts and scenarios.' Jed Distler (Gramophone, March 2020) 
Albéniz Iberia. Navarra Granados Goyescas
Alicia de Larrocha (Decca)
Besides the effortless technical mastery informing the third and arguably most satisfying of her four recorded versions, Larrocha internalises and inhabits these repertoire pillars to a profound extent that is more easily experienced than described.
Igor Levit (b1987)
Levit was Gramophone's Artist of the Year in 2020. His recording of Beethoven's complete piano sonatas won the Gramophone Instrumental Award in 2020 and his album of Bach, Beethoven and Rzewski won Recording of the Year in 2016. 
Igor Levit plays Bach, Beethoven, Rzewski
Igor Levit (Sony Classical)
'If a finer piano recording comes my way this year I shall be delighted, but frankly also astonished...'
Read the original Gramophone review
Listen: Gramophone Podcast – Igor Levit on the Beethoven piano sonatas

Read more: Igor Levit interview – 'There are some musicians who believe that just by playing a concerto they can bring people together – well, you can't'

Dinu Lipatti (1917-1950)
When Lipatti came second in the Vienna International Piano Competition in 1933, Alfred Cortot resigned from the jury in protest. Lipatti signed an exclusive recording contract with Columbia in 1946 and worked regularly with producer Walter Legge. He gave his final recital in 1950 playing music closest to his heart: Mozart, Bach, Schubert and Chopin.
Chopin Waltzes
Dinu Lipatti (Warner Classics)
'His mercurial lightness, fleetness and charm are pure delight. The Nocturne in D flat has long been hailed as one of the finest available in its passage ''from intimacy to drama, from tenderness to reverie'', as his biographers Tanasescu and Bargauanu once put it...'
Read the original Gramophone review
Read more: Grieg's Piano Concerto – a deep dive into the best recordings

Radu Lupu (1945-2022)
Lupu studied first in his native Romania with Florica Musicescu and then at the Moscow Conservatory with Heinrich Neuhaus (who also numbered Emil Gilels and Sviatoslav Richter among his pupils). Major successes in three piano competitions – Van Cliburn (1966), George Enescu (1967) and Leeds (1969) – launched his career. For half a century he performed with the world's greatest orchestras and conductors in the most celebrated venues. Signed to Decca, Lupu made 20 recordings between 1970 and 1993, invariably to enthusiastic reviews, but he found the experience painful. 'There are days when I would love to make a record but I have no sessions planned, others when I'm down to make a disc and I would like to get out of it – microphone fright, you could call it,' he told Alan Blyth in July 1976.
Grieg. Schumann Piano Concertos
Radu Lupu pf London Symphony Orchestra / André Previn (Decca)
'The Grieg, I should make clear stralght away is boldly and imaginatively presented by both Lupu and Previn. Lupu gives the concerto a certain Olympian size and splendour, as though it were by Brahms. But where Anda plays Grieg, as he plays Brahms, with a polished, studied elegance Lupu is more generous of tone, more grandly commanding...' 
Read more: Icon – Radu Lupu

Moura Lympany (1915-2005)
'Too often viewed as a lightweight, her eloquence, clarity and simplicity allowed her to achieve, without fuss or exaggeration, a distinctive sense of musical truth and ambience. Time and again she tells us that there are higher gods than an excessive concern with intellectual rigour or pressured, high-octane virtuosity. A great admirer of Alfred Cortot, whose 'careless rapture' was the reverse of her own distinctive musical quality, Lympany showed a generosity of spirit uncommon among pianists, an awareness of the necessity for difference and variety. Her fluency was delightful because seemingly effortless, her technique commanding but unobtrusive.' Bryce Morrison (Gramophone, December 2017)
Rachmaninov Preludes
Moura Lympany pf (Decca Eloquence)
'Lympany's is a unique achievement... From the first notes of the famous Prelude in C sharp minor to the final Prelude of Op 32, you feel in safe hands, knowing that nothing will be exaggerated or sentimentalised, agogics and dynamics faithfully translated, in performances that take no account of the inhibiting power of the red light... One is left wondering why such a recording has taken so long to come back into circulation...' 
Read the original Gramophone review
Read more: Top 10 Sergei Rachmaninov recordings
Arturo Benedetti Michelangeli (1920-1995)
'The facts, baldly stated in musical dictionaries, commence unremarkably. Born in Brescia, Italy in 1920, he entered the Milan conservatory at ten where he studied with Guiseppe Anfossi before graduating with honours in 1933. The same information would serve to describe the background or its equivalent of thousands of unexceptional students. Then the tone changes dramatically. Michelangeli's seventh place in the 1938 Queen Elisabeth Competition in Brussels becomes amusing in retrospect, his triumph in the 1939 Geneva Competition an unalloyed triumph acclaimed by Paderewski and Cortot no less (those were the distant days of great and respected juries). In an age before spin-doctors and the like, news that Cortot had heard "a second Liszt" spread like wildfire and within a short time Michelangeli was acclaimed among the greatest of living pianists, his daunting and often glacial perfection allied with an aristocratic elegance and froideur both awe-inspiring and provocative.' Bryce Morrison (Gramophone, December 1996)
Michelangeli - The Early Recordings, Vol 1
Arturo Benedetti Michelangeli (Naxos)
'Michelangeli ranks among the grandest of all musical autocrats. And when his transcendent mastery is complemented by warmth, wit and charm, such additions are beyond price...' 
Read the original Gramophone review
Read more: Arturo Benedetti Michelangeli, a profile by Jed Distler
Benno Moiseiwitsch (1890-1963)
'Born in Odessa in 1890, a pupil of Leschetizky, he came to England in 1908 and began his long association with HMV at the beginning of the first world war, due in large measure to the patronage of Sir Landon Ronald, who was among the few great conductors to take the early gramophone seriously and who proved to be a recording accompanist of genius. The public image revealed nothing, and here he resembled his great friend Rachmaninov, whom he revered as man and artist. When Rachmaninov died Moiseiwitsch was in the United States and at a recital he played the Funeral March of Chopin as a tribute, asking for no applause. At Moiseiwitsch's own funeral in London this same music was played in Rachmaninov's famous recording. Many of those present were, in fact, under the impression that the pianist was Moiseiwitsch, and somehow one feels that both men would have enjoyed the misunderstanding. Eugene Ormandy often told the story of how Rachmaninov "complained" that Moiseiwitsch's recordings of so much of his music were better than his own.' Roger Wimbush (Gramophone, June 1963)
Chopin Preludes
Benno Moiseiwitsch (Naxos)
'Asked to nominate a best-ever recording of Chopin's Op 28 Preludes I would be hard pressed to choose between Alfred Cortot's from 1933 and Benno Moiseiwitsch's from 1948, both of them deeply appreciative of the intense poetry and quick-fire changes of mood that sit at the very soul of the music.' Rob Cowan (Gramophone, Awards issue 2008) 
Read more: Rachmaninov's Rhapsody on a Theme of Paganini – a guide to the best recordings

John Ogdon (1937-89)
'The three iconic 20th-century British pianists are Solomon, Myra Hess and Clifford Curzon. But then there is John Ogdon, a pianist cut from different cloth. Different because although he was capable of delicate, luminous and fine-spun playing (shall I ever forget his performance of Ravel's 'Ondine' at a Royal Festival Hall recital given in the 1960s?), his demonic temperament, which could make the keyboard erupt into an engulfing inferno, was opposed to the classically sculpted or the understated. His repertoire, unlike that of the other pianists mentioned above, was immense, extending through the Viennese classics and the Romantics to modernism and the Second Viennese School. Ogdon was a fearless explorer of the less familiar.' Bryce Morrison (Gramophone, February 2017)
Beethoven 'Hammerklavier' Sonata. Nielsen Chaconne, Op 32
John Ogdon (RCA)
'By way of Ogdon's range and mastery there is nothing fraught or over-driven in his performance of Beethoven's Hammerklavier Sonata, the so-called Mount Everest of the keyboard. Here the playing contradicts all possible preconceptions and is unfailingly lucid, the vast spans of the Adagio sostenuto given with an inwardness and sense of the ineffable, leaving others to strain for depth and effect.' Bryce Morrison
Víkingur Ólafsson (b1984)
Ólafsson was Gramophone's Artist of the Year in 2019, principally to acknowledge his album of Bach's keyboard works (his second album for DG, following a brilliant album of Glass's piano works). At the time of the Award, Harriet Smith wrote: 'Ólafsson has the gift of making something familiar entirely his own, drawing you into a world where no other interpretation seems possible.' 
Debussy – Rameau
Víkingur Ólafsson (DG)
'He makes the most well-known pieces his own without caricature: 'La poule', its repeated chords effortlessly dispatched, or 'Les sauvages', which Ólafsson laces with ever more outlandish ornamentation...'
Read the original Gramophone review
Listen: Gramophone Podcast – Víkingur Ólafsson on 'Mozart & Contemporaries'
Murray Perahia (b1947)
Perahia shot to fame when he won the Leeds Piano Competition in 1972. He then worked with Britten and Pears, as well as with Horowitz in New York. He recorded all the Beethoven and Mozart piano concertos to great acclaim, and has worked at the highest level. Muscular problems in his hand led to him withdrawing from performance for a while, but he has since returned.
JS Bach French Suites Nos 1-6
Murray Perahia (DG)
'Perahia's pacing is unerring throughout, and even if you tend to favour this movement slower, that one faster, the sense of narrative that he brings to these suites as a whole is utterly persuasive...'
Read the original Gramophone review
Read more: The 50 best Johann Sebastian Bach recordings
Maria João Pires (b1944)
'Pires is not just an extraordinary pianist but also an extraordinary human being, for whom the message of music and all the arts matters far more than any individual's glory. No wonder the most common words used of her are on the lines of 'selfless', 'subservient to music', 'without any trace of narcissism' … Even her most interventionist recordings are imbued with honesty and devotion. As she has said in interview, she is never concerned with 'seducing' the audience; she aims not 'to please' her listeners but 'to love them; to be together with them and to enjoy the music together'. So there is almost always something transcendental and spiritual about her pianism, even if her interpretations may not be entirely to one's taste.' Michelle Assay (Gramophone, December 2020)
Beethoven Piano Concertos Nos 3 & 4
Maria João Pires pf Swedish Radio Symphony Orchestra / Daniel Harding
'Not since Myra Hess have I heard a more rapt sense of the Fourth Concerto's ineffable poetry, whether in the unfaltering poise of her opening, her radiant, dancing Vivace finale or, perhaps most of all, in the Andante's nodal and expressive centre, where she achieves wonders of eloquence and transparency. Never for a moment does she over-reach herself or force her pace and sonority...'
Read the original Gramophone review
Mikhail Pletnev (b1957)
An outstanding solo pianist, chamber musician and conductor, Mikhail Pletnev has won Gramophone Awards for his recordings of Scarlatti's Keyboard Sonatas (see below) and for Taneyev's chamber music, alongside Vadim Repin, Ilya Gringolts, Lynn Harrell and Nobuko Imai (on DG). His recordings on the podium with the Russian National Orchestra have been highly-praised in Gramophone, not least Scriabin's Symphony No 1 and Poem of Ecstasy, an Editor's Choice in 2015.
Scarlatti Keyboard Sonatas
Mikhail Pletnev (Erato)
'A rougher achievement than Horowitz's, by a fraction – if only because spontaneity and even improvisation are more important to Pletnev in the performance of Scarlatti – but I would say it's more far-reaching, musically, and therefore more interesting...'
Read the original Gramophone review
Maurizio Pollini (b1942)
Pollini made his recital debut aged nine and won the Chopin Piano Competition in 1960. He later worked with Arturo Benedetti Michelangeli. His first recording was for EMI (now Warner Classics), a disc of Chopin's First Piano Concerto – still a prime recommendation – after which he didn't record until 1971 when he started his association with DG. His vast repertoire ranges from Bach to Boulez, and, on disc, has included the Beethoven piano concertos (twice; the second time with Claudio Abbado, a regular musical partner), Brahms, Schubert, Schumann and Mozart, as well as a disc of 20th-century piano works that is considered a classic. 
Chopin Piano Concerto No 1
Maurizio Pollini pf Philharmonia Orchestra / Paul Kletzki (Warner Classics)
'This disc is a classic. The concerto was recorded shortly after the 18-year-old pianist's victory at the Warsaw competition in 1959. Nowadays we might expect a wider dynamic range to allow greater power in the first movement's tuttis, but in all other respects the recording completely belies its age, with a near perfect balance between soloist and orchestra.'
Read more: Maurizio Pollini – Interview (Gramophone, February 2002) ​
Sergey Rachmaninov (1873-1943)
Few musicians have successfully followed two musical disciplines, but Rachmaninov managed three: composer, conductor and pianist. His music is tonal, classically structured and imbued with harmonic beauty and melodies of overpowering expressiveness – a Romantic writing after the Romantic era had passed.
Rachmaninov: The Edison Recordings, April 1919
Sergey Rachmaninov (Naxos)
'One for the pianophile for sure, but also for the non-specialist to sample the unique gifts and earliest recordings of one of the greatest pianists who has ever lived...'
Read the original Gramophone review
Read more: Rachmaninov on the future of broadcasting
---
Beatrice Rana (b1993)
Beatrice Rana was Gramophone's Young Artist of the Year in 2017. At that time, Lindsay Kemp wrote: 'Born to pianist parents, Rana started on the instrument at the age of three, so that, as she claims, "playing the piano was among the most natural things I could do". Watch her play now and it is evident that this deep grounding lends her a calm stillness that betokens perfectly relaxed technique and allows her to bring out the innate intelligence of her musical personality. Indeed, everything about Beatrice Rana speaks of maturity, from the playing itself to her modest reflections on it, and from her thoughtful approach to the music to an attitude towards her career that essentially says "not too much at once". We must be patient, then; it would surely be both impolite and impolitic to hurry her. There will be plenty more to savour in years to come.'
JS Bach Goldberg Variations
Beatrice Rana (Warner Classics)
'Beatrice Rana has been making waves since her teens, notably at the 2013 Van Cliburn competition, where she won Silver Medal. Even so, is it really wise to record the Goldbergs at 23? How can you possibly have lived enough to have a sufficiently profound take on this Olympian work? Even Igor Levit waited until he was in his late twenties for what was to become Gramophone's Record of the Year. Yet Gould made his famous 1955 studio recording for his CBS debut before his 23rd birthday; and Julia Fischer set down Bach's Solo Violin Sonatas and Partitas at just 21. Levit, Gould, Fischer – these are Bachians of major note. But Rana patently deserves to be numbered among them, and this is a remarkable document, from her thought-provoking, highly intelligent yet modest booklet-note to the playing itself...'
Read the original Gramophone review
Read more: Beatrice Rana interview – 'Music is very subjective; opinions are very subjective. But this is brought to the extreme in competitions'
Sviatoslav Richter (1915-97)
One of the greatest pianists of all time, the Russian Richter was admired equally by his peers, his public and by the critics. His repertoire was wide and his technique astounding. Late in his life he would give concerts spontaneously, and even contemplated not charging.
Prokofiev Piano Sonata No 6
Sviatoslav Richter (RCA)
'At its best, as in the RCA releases of stereo recordings from Carnegie Hall and the Mosque Theatre in Newark, astounding isn't the word: two performances of Prokofiev's Sixth Sonata, a work of which Richter himself gave the public premiere in the autumn of 1940, defy belief, their mixture of ferocious attack and quiet contemplation positively disorientating, the brilliance of the super-fast finale, with its imitated reveilles, a miracle of digital dexterity.' Rob Cowan (reviewing 'Sviatoslav Richter: The Complete Album Collection – Live and Studio Recordings for RCA and Columbia', Gramophone, March 2015)
Read more: Sviatoslav Richter centenary tribute
Arthur Rubinstein (1887-1982)
Polish-born Rubinstein was celebrated as one of the greatest Chopin pianists ever, but his repertoire was much broader and included works written for him by Stravinsky and Szymanowski. He preferred studio recording and left a substantial legacy, mainly for RCA.
Chopin Polonaises (selection), Andante spianato & Grande polonaise brilliante
Arthur Rubinstein (Naxos)
'Here, in all their glory, are Rubinstein's 1934-35 recordings of Chopin's six mature Polonaises framed by examples of his early and late genius (Opp 22 and 61 respectively). Together with his early discs of the Mazurkas, Scherzos (EMI, 10/93) and Nocturnes, these performances remain classics of an unassailable calibre, their richness and character increased rather than diminished by the passage of time...'
Read the original Gramophone review
András Schiff (b1953)
The Hungarian pianist (and increasingly often conductor) recorded extensively for Decca before moving to ECM, where he focuses on a repertoire that ranges from Bach to Beethoven and Brahms.
Brahms Piano Concertos
Orchestra of the Age of Enlightenment / András Schiff pf (ECM)
'As with switching from processed food to fresh ingredients, it may take a while to adjust to the subtleness of the palate, as indeed of the palette – the unadulterated contours, lines and timbres. Here's the opportunity to accept and relish the vulnerability of the piano as a valid alternative to confrontational muscularity and limelight-hogging...'
Read the original Gramophone review
Grigory Sokolov (b1950)
Born in St Petersburg, Sokolov shot to fame when he won the 1966 International Tchaikovsky Competition. Notoriously mercurial about giving concerts and even more so when it comes to making recordings, Sokolov enjoyed a renaissance of interest and acclaim with DG's best-selling issue of a 2008 Salzburg Festival recital. 
Grigory Sokolov: The Salzburg Recital
Grigory Sokolov (DG)
'It's an overused word, but he is inimitable. His Chopin Preludes, for example, have no time for the notion of a freely Romantic melodic line being kept in check by a Classical accompaniment...'
Read the original Gramophone review
Daniil Trifonov (b1991)
Trifonov was Gramophone's Artist of the Year in 2016, 'No one could begrudge the choice by Gramophone's readership of Daniil Trifonov as Artist of the Year,' wrote Stephen Plaistow at the time, 'Wherever he has played people have been enthralled. It has been claimed that among pianists a talent such as his is a phenomenon that appears no more than two or three times in a generation, if that. In the five years since winning the Rubinstein and Tchaikovsky competitions Trifonov has made a successful career on terms that are his own and established himself everywhere as someone we shall always want to hear.'
Transcendental: Daniil Trifonov plays Franz Liszt
Daniil Trifonov (DG)
'Every decent record collection should have at least one version of all four sets of these studies. It is quite a feat for a single pianist to deliver what are, in effect, top-of-the-pile performances of almost all of the 23 separate titles – but that is what Trifonov offers...'
Read the original Gramophone review
Read more: The Piano's Golden Generation
Mitsuko Uchida (b1948)
After coming second in the 1975 Leeds International Piano Competition, Uchida made her reputation as a Mozartian when her recording of the piano sonatas won a Gramophone Award in 1989. She won a second Award in 2001 for her recording of Schoenberg's Piano Concerto with Pierre Boulez.
Beethoven Diabelli Variations
Mitsuko Uchida (Decca)
'I need to recover for a while before I can make level-headed comparisons. For the time being, the encounter with Uchida's Diabellis is just too dazzling...'
Read the original Gramophone review
Read more: Classics reconsidered – Mitsuko Uchida's account of Debussy's Etudes
Arcadi Volodos (b1972)
Volodos has won the Instrumental category at the Gramophone Awards four times since 1999 (for 'Arcadi Volodos Live at Carnegie Hall', 'Volodos in Vienna', 'Volodos plays Mompou' and 'Volodos plays Brahms'). When he won the most recent of those Awards, Harriet Smith wrote: 'Here is a pianist who makes a more beautiful sound than any other on the planet (a quality you can fully appreciate thanks to Sony's fine engineering). And no, that's not hyperbole – this is pianism entirely without hard edges, even in the driven opening number of Op 76, allied to the subtlest range of tone colours.'
Volodos plays Brahms
Arcadi Volodos (Sony Classical)
'This is one of those discs where a word count is a strange thing. For it needs only four: Go Buy This Disc. Or 4000, trying to capture why it is and how it is that Volodos creates the magic he does...'
Read the original Gramophone review
Yuja Wang (b1987)
Born in 1987 in Beijing, in 2002 Yuja Wang won the Aspen Music Festival's concerto competition and began studies at the Curtis Institute in Philadelphia with Gary Graffman. She has gone on to become one of the most thrilling pianists of her generation and won a Gramophone Award in 2019 for 'The Berlin Recital'.
Yuja Wang - The Berlin Recital
Yuja Wang (DG)
'To start, as Yuja Wang does, with one of the most well-flogged warhorses in the repertoire, in the shape of the Rachmaninov G minor Prelude, would seem to be asking for trouble, and her opening bars do flirt with sensationalism by giving so much so soon. But that would be to underestimate her exceptional resources of dynamics, tone and accent...'
Read the original Gramophone review
Krystian Zimerman (b1956)
Zimerman won the Chopin Competition in 1975 at the age of 18, he made his debut album for DG two years later. In an interview with Gramophone in 1978 he said, 'Motivation is terribly important. For instance, on the platform, a performer cannot afford to indulge himself in the thought that because he plays a wrong note the whole concert is ruined. On the other hand, during practice, one must have the opposite attitude and carefully analyse each badly played note.' His recording of Debussy's Préludes won Gramophone's Recording of the Year Award in 1994. 
Debussy Préludes - Books 1 & 2
Krystian Zimerman (DG)
'Zimerman is the very model of a modern virtuoso. His overriding aim is vivid projection of character. His quasi-orchestral range of dynamic and attack, based on close attention to textual detail (there are countless felicities in his observation of phrase-markings) and maximum clarity of articulation, is the means to that end...'
Read the original Gramophone review
Thank you for visiting Gramophone...
We have been writing about classical music for our dedicated and knowledgeable readers since 1923 and we would love you to join them.
Subscribing to Gramophone is easy, you can choose how you want to enjoy each new issue (our beautifully produced printed magazine or the digital edition, or both) and also whether you would like access to our complete digital archive (stretching back to our very first issue in April 1923) and unparalleled Reviews Database, covering 50,000 albums and written by leading experts in their field.
To find the perfect subscription for you, simply visit: gramophone.co.uk/subscribe