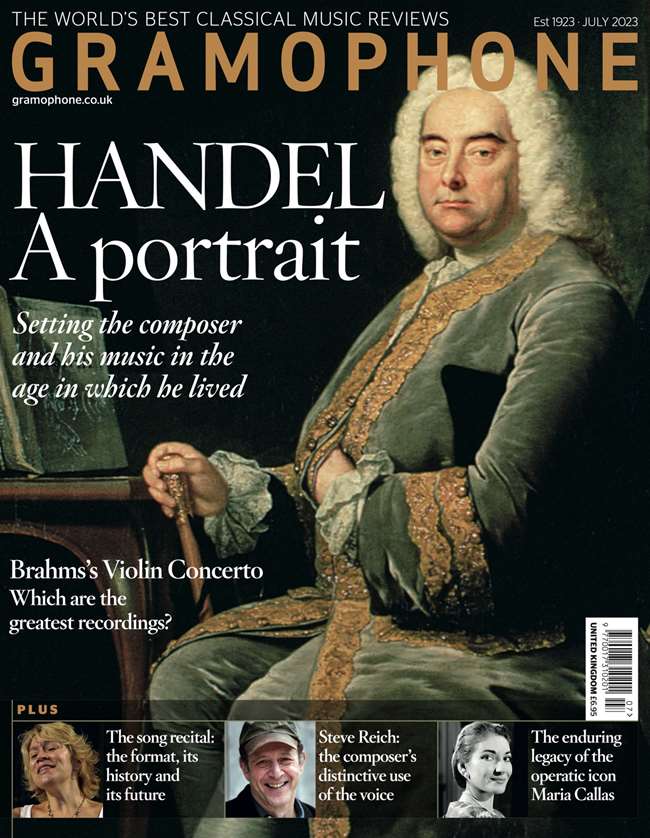 Gramophone | July 2023
In the July issue of Gramophone, we explore the career and music of Handel through the lens of six pivotal years in the composer's life, with Richard Wigmore as our expert guide.
We also look at the history – and future – of the song recital, and profile a fascinating project by Onyx Brass as the quintet marks its 30th anniversary with a series of commissions.
Elsewhere in Musician and the Score we talk to Andrew Lucas about recording Bruckner's motets, this month's Icons is famed soprano Maria Callas, Steve Reich features in the Contemporary Composer profile, and the much-loved Brahms's Violin Concerto is the subject of our Collection: which version emerges as the greatest?
Plus, as always, the latest classical music releases reviewed by our expert critics, with the very best being named Editor's Choices.