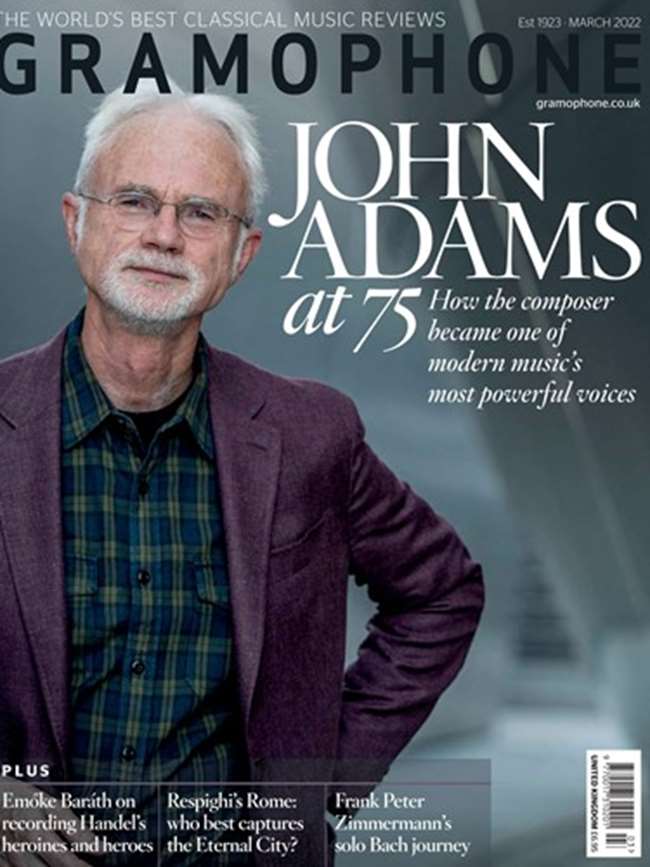 Gramophone | March 2022
In the March issue of Gramophone, on sale from February 18, we celebrate the extraordinary achievements of John Adams as he marks his 75th birthday with a fascinating feature by US writer Patrick Rucker exploring the American composer's place in contemporary music today.
Plus, we speak to the young Hungarian soprano Emőke Baráth about her new album of arias from nine Handel operas, in which she explores roles for both heroines and heroes, and talk to German violinist Frank Peter Zimmermann about his plan to tackle all of Bach's Six Sonatas and Partitas on record.
Meanwhile, in Collection, Mark Pullinger explores the available 'double recordings' of the evocative Pines of Rome and Fountains of Rome, and of course the month′s classical releases are reviewed by our panel of expert critics, with the very finest being named Editor′s Choices.