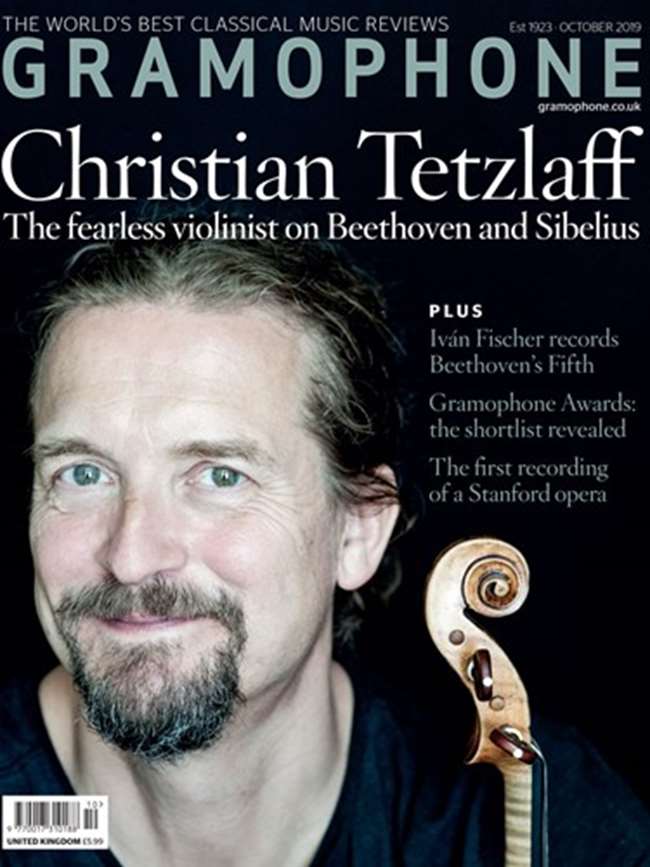 Gramophone | October 2019
For the October issue of Gramophone, on sale now, James Jolly speaks to violinist Christian Tetzlaff about his new Ondine recording of the violin concertos by Beethoven and Sibelius, his passion for chamber music, and how he has found a new balance in his musical life.
Elsewhere, Jeremy Dibble writes of how the discovery of little-known Stanford scores have cast this British composer in a new light, and Peter Quantrill travels to Budapest to meet Iván Fischer as he and his Budapest Festival Orchestra record Beethoven's Fifth Symphony.
In addition, for this issue's Collection, Jeremy Nicholas surveys the available recordings of Saint-Saëns's witty Carnival of the Animals and chooses his 'one to own' version.
Plus, don't miss our expert critics' opinions of the newest classical releases: which will be named Editor's Choice, and which overall recording will be crowned Recording of the Month?
Never miss an issue - subscribe to Gramophone, the world's leading classical music magazine today. Find the perfect subscription for you