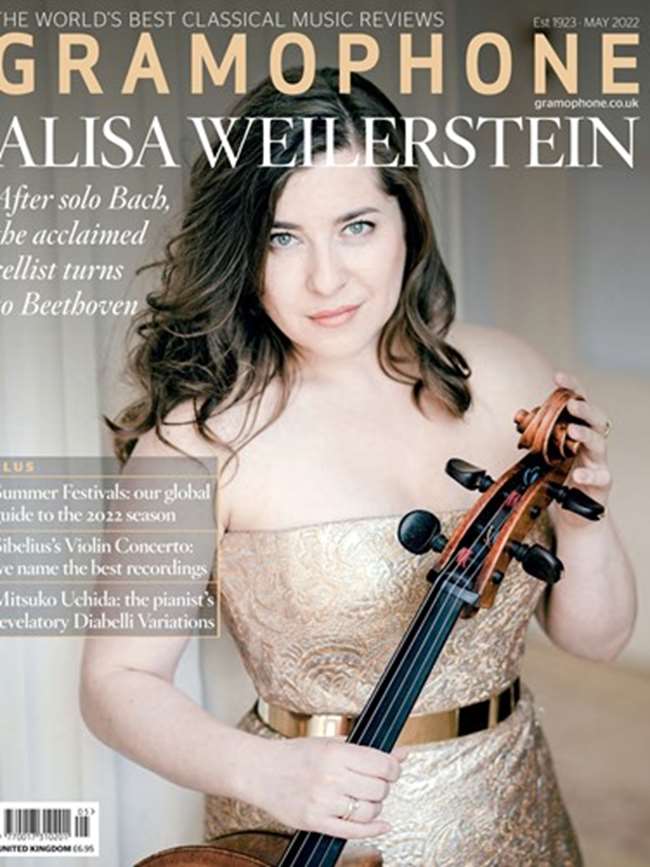 Gramophone | May 2022
In the May issue we talk to cellist Alisa Weilerstein about her new recording of Beethoven's Complete Cello Sonatas, and also meet with pianist and acclaimed teacher Norma Fisher to reflect on her life and career to coincide with the third volume of her archive BBC Recordings.
Our annual Summer Festival guide brings you information about the best events throughout the season, across the world.
Elsewhere in the issue, our Collection feature surveys the recorded catalogue of Sibelius's Violin Concerto and names the leading recordings, in Musician and the Score Viktoria Mullova talks about Schubert's Violin Sonata, while Ólafur Arnalds's enigmatic, ethereal and evocative music is the subject of our Contemporary Composer feature.
Plus, as always, we bring you the finest reviews of the latest releases by our expert writers - the very best recordings being named Editor′s Choices.