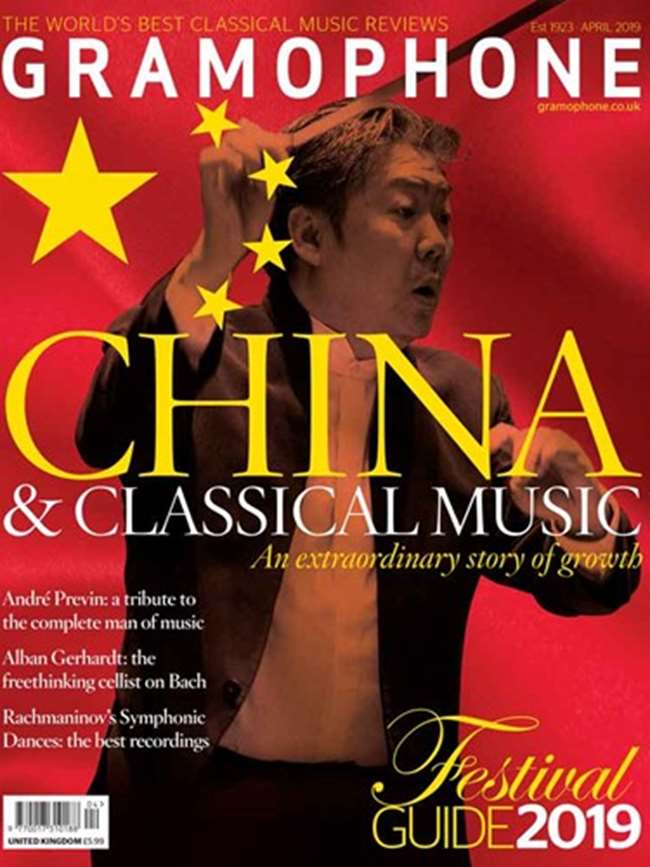 Gramophone | April 2019
China and classical music | Alban Gerhardt on Bach | Gramophone Collection: Rachmaninov's Symphonic Dances
In the April issue of Gramophone we bring you a fascinating cover feature on China – does this country hold the key to classical music's future? With major developments on the horizon, including Shanghai Symphony Orchestra's exclusive DG signing, Andrew Mellor meets conductor Long Yu and other influential Chinese musicians to assess China's potential impact on the global musical community.
Elsewhere, Richard Bratby meets with Alban Gerhardt to discuss the outspoken German cellist's new solo Bach recording for Hyperion, and our Summer Festivals Guide 2019 highlights the very best classical music concerts across the UK, Europe and the US.
In addition, in this issue's Collection, Rob Cowan surveys the available recordings of Rachmaninov's fiery Symphonic Dances and chooses his favourite.
Plus, don't miss our expert critics' opinions of the newest classical releases: which will be named Editor's Choice, and which overall recording will be crowned Recording of the Month?
Never miss an issue of the world's leading classical music magazine, subscribe today at gramophone.co.uk/subscribe