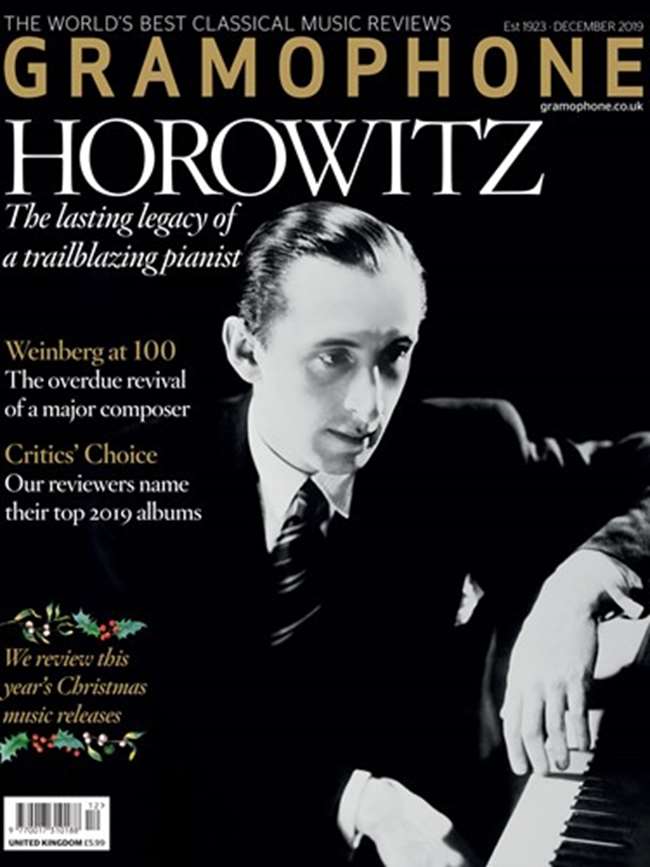 Gramophone | December 2019
For the December issue of Gramophone, on sale from November 29, Michelle Assay interviews those closest to Vladimir Horowitz and gains a fascinating insight into the pianist whose influence continues to resound, 30 years after his death.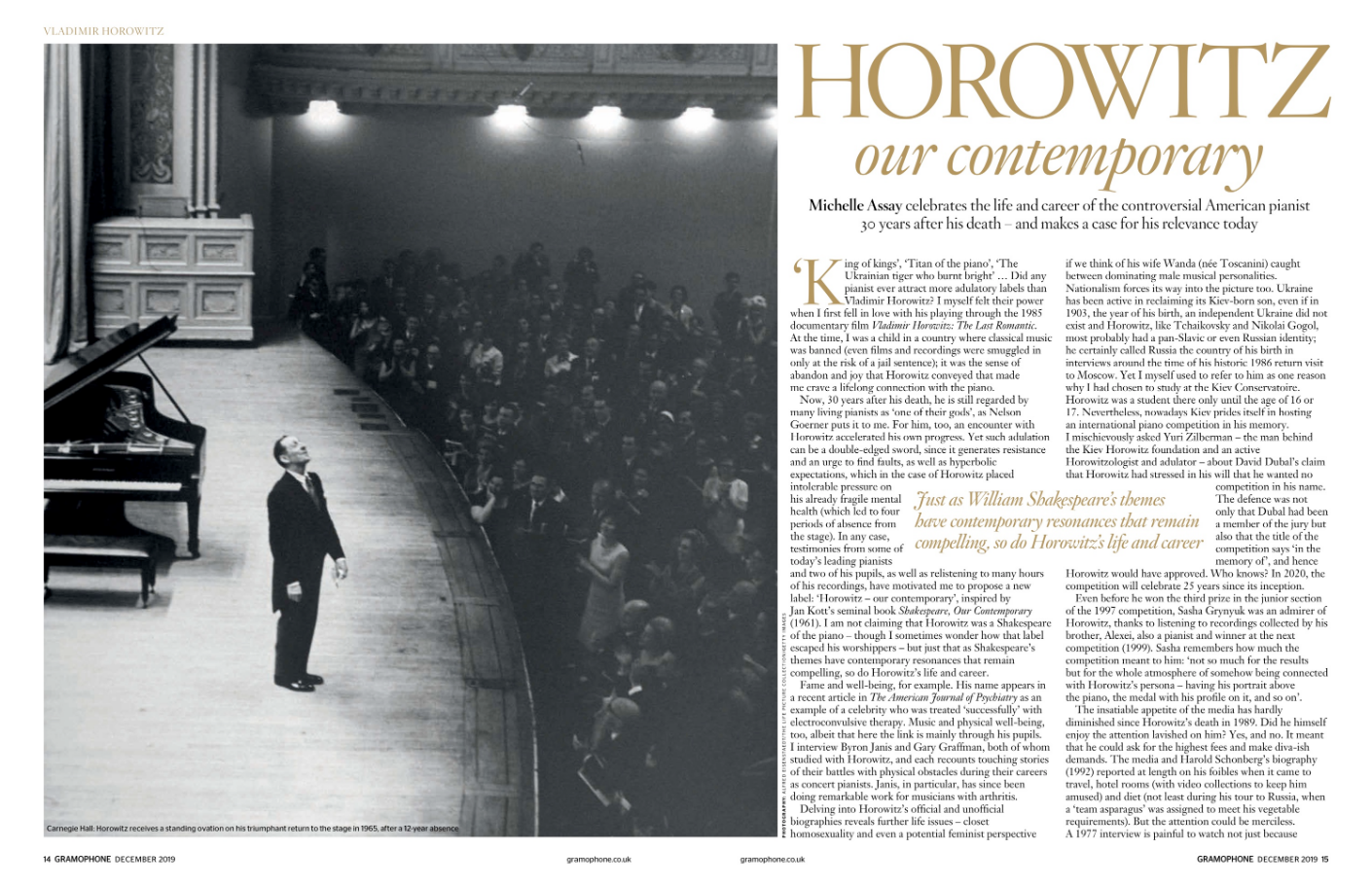 Elsewhere, as we approach the end of Mieczysław Weinberg's centenary year, David Fanning explores this prolific composer's incredibly diverse output; plus, Peter Quantrill interviews the conductor Andris Nelsons who, whether he's conducting the Leipzig Gewandhaus Orchestra in Bruckner or the Vienna Philharmonic in Beethoven, is able to find a profound connection with his musicians.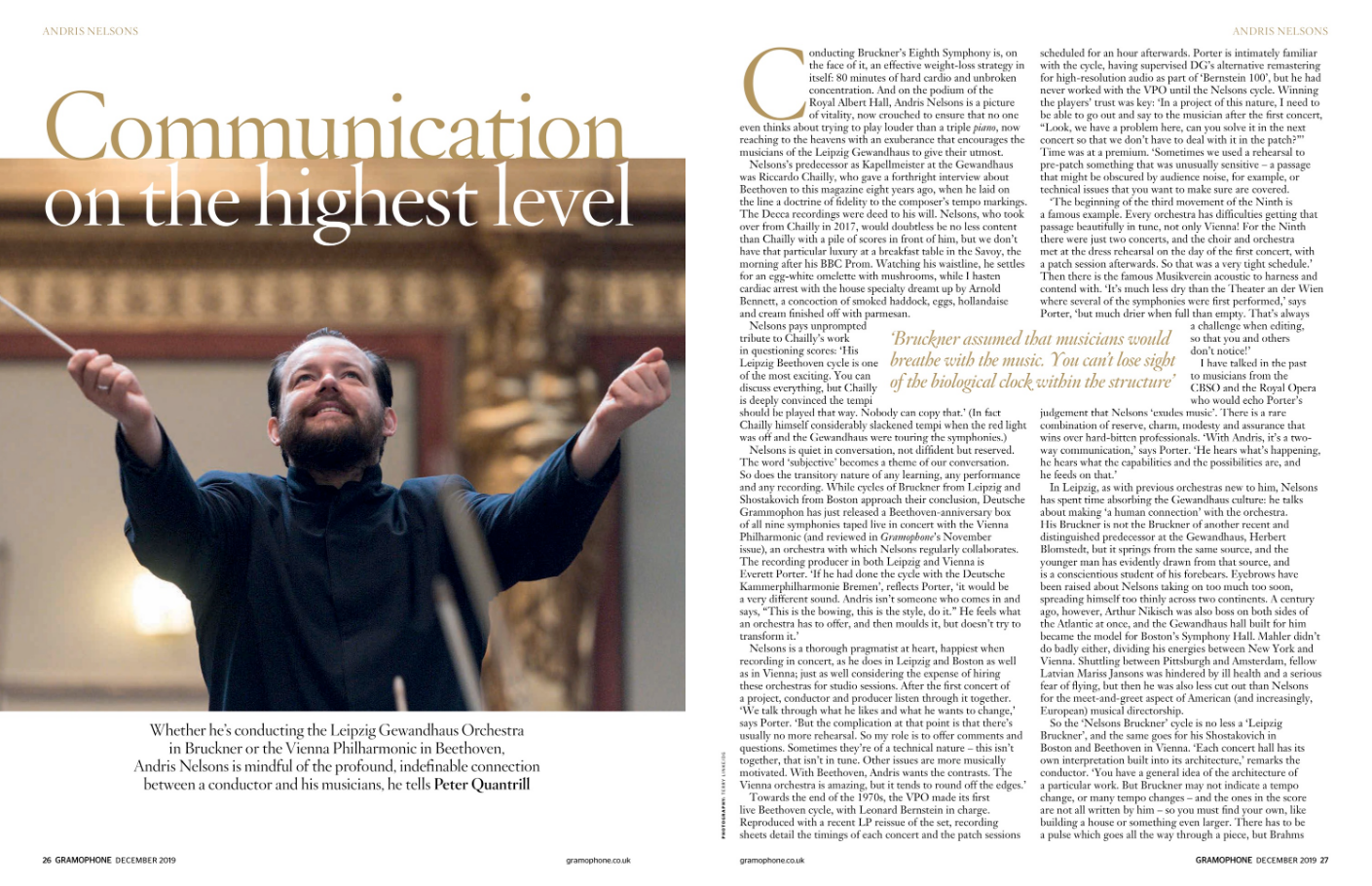 And there's more! Also in this issue, one of the biggest of the year, we profile the best international competitions in our annual Competitions Guide; plus, in 'Critics' Choice', we ask each of our writers to name his or her favourite recording from 2019. You'll find all our usual features included, too, such as Gramophone's Collection which, this issue, focuses on Richard Strauss's controversial Symphonia domestica.
And, as always, don't miss our expert critics' opinions of the newest classical releases, including, for December, a Christmas round-up by Andrew Mellor; which will be named Editor's Choice, and which overall recording will be crowned Recording of the Month?