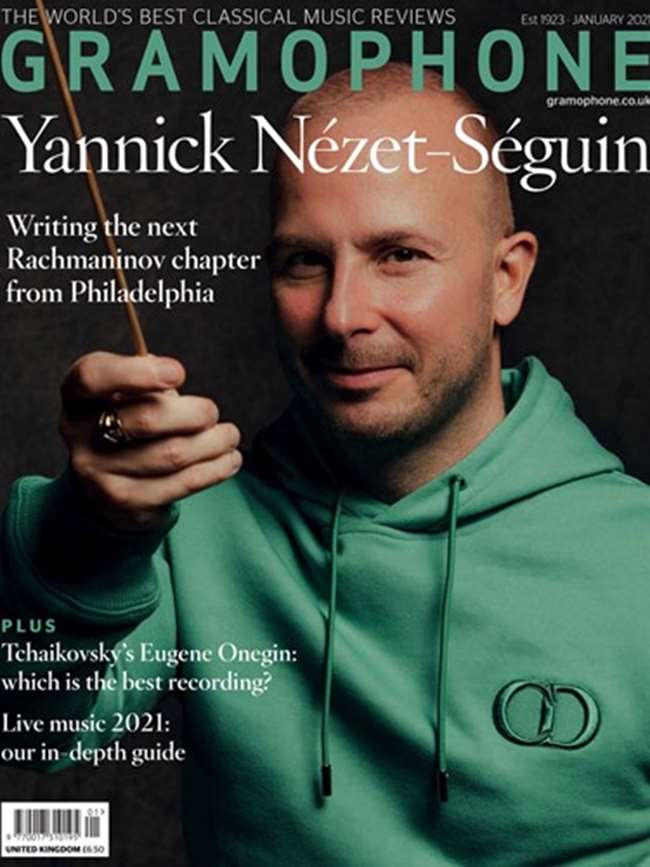 Gramophone | January 2021
For the January 2021 issue of Gramophone we meet the Music Director of our Orchestra of the Year, Yannick Nézet-Séguin, as he embarks upon a new recorded Rachmaninov cycle with his Philadelphian musicians who are, he says, born to play this repertoire.
Elsewhere, we interview the pianist-conductor Howard Shelley who, despite just turning 70, is more determined than ever to continue in his mission to unearth rare composers. Plus, we host our annual season preview – evidence that, despite 2021 looking a little different for orchestras and opera companies around the world, there is still plenty of music-making to experience, both live and online.
In addition, in this month's Collection, Mark Pullinger picks his top version of the most performed (and recorded) of Russian operas – Tchaikovsky's Eugene Onegin.
Plus, don't miss our expert critics' opinions of the newest classical releases: which will be named Editor's Choice, and which overall recording will be crowned Recording of the Month?