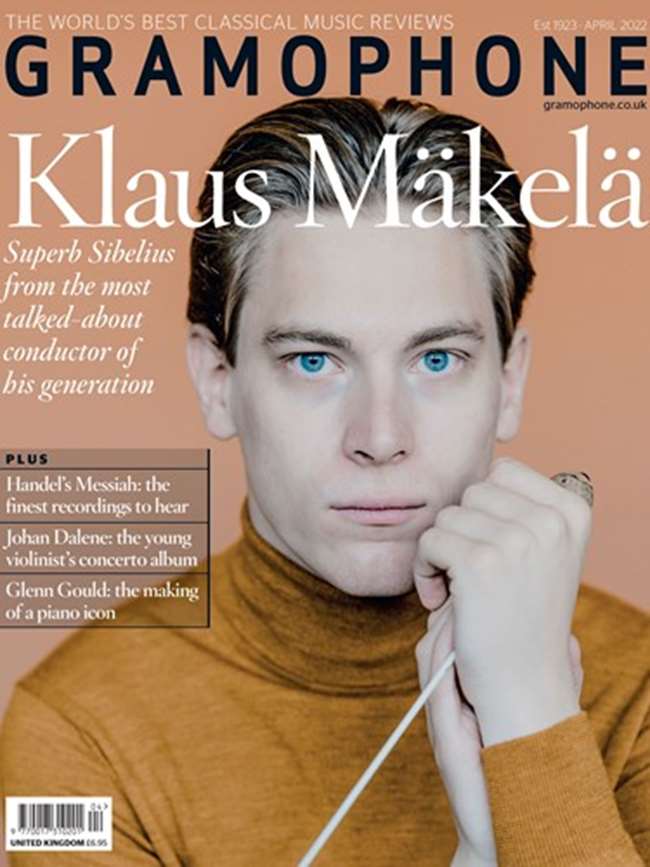 Gramophone | April 2022
In the April issue of Gramophone we interview the Oslo Philharmonic's Chief Conductor Klaus Mäkelä about changing his approach to recording the Sibelius symphonies for Decca once lockdown arrived – and how both he and his players benefited as a result.
Plus, we speak to Swedish violinist Johan Dalene about his new BIS recording of the Sibelius and Nielsen Violin Concertos, and talk to the two entrepreneurial brothers behind the innovative ensemble VOCES8.
Also, in Collection, David Vickers tackles the enormous discography of Handel's perennially popular choral work Messiah, surveying the many different approaches to find his favourite, and of course the month′s classical releases are reviewed by our panel of expert critics, with the very finest being named Editor′s Choices.