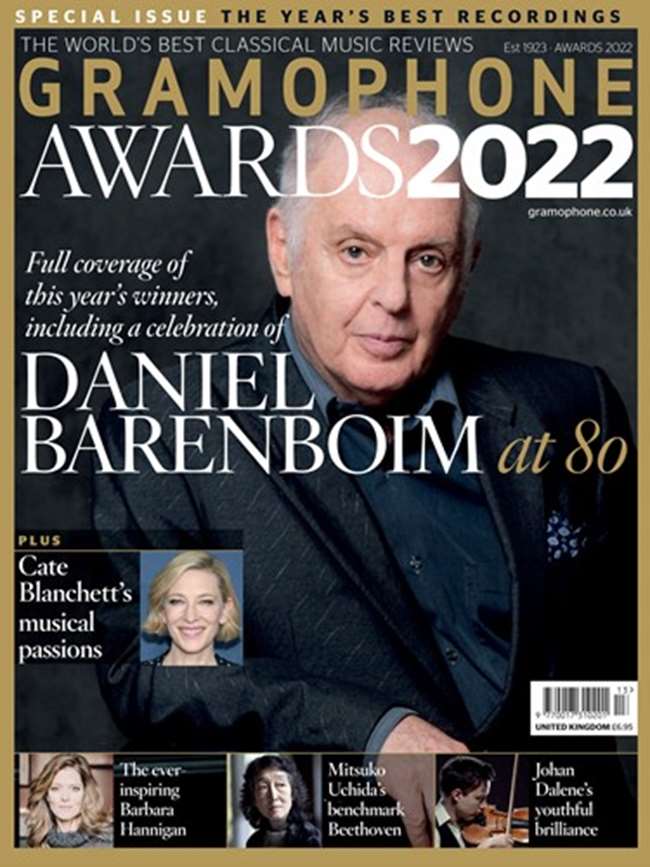 Gramophone | Awards 2022
Our special Awards issue is our annual celebration of the finest albums and artists from the previous year.
We bring you full coverage of the winners in each recording category - from the best Orchestral to the best Opera releases - as well as our Special Awards, which range from Artist of the Year to the Lifetime Achievement Award.
Also in the issue: in Collection we explore recordings of Vaughan Williams's Symphony No 5 and name the leading versions; pianist Leif Ove Andsnes shares his insights into Dvořák′s Poetic Tone Pictures in our Musician and Score feature; Cate Blanchett shares her musical passion in My Music; and the great tenor Aureliano Pertile is the focus of this month′s Icons.
Plus, as always, our expert writers offer their responses to the latest albums, the very best of which are named Editor's Choices.