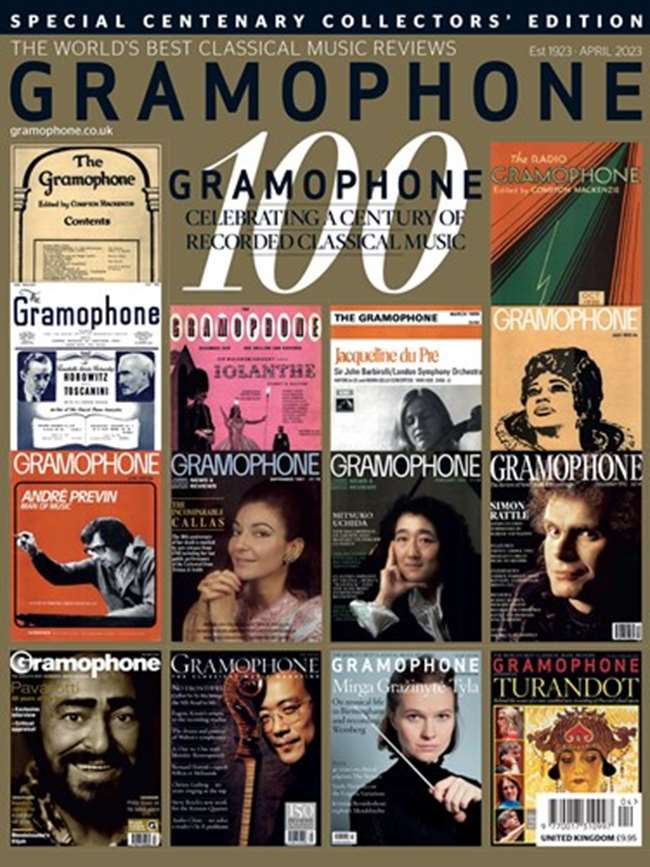 Gramophone | April 2023
Gramophone's first issue was April 1923, and so our April 2023 issue is a special celebratory centenary edition.
Features include a major history of the magazine – and by extension of classical recording itself – as well as special archive section reproducing some of the most significant articles from our past century.
We also explore why listening to historic recordings is so important, and take a look at ten artists shaping classical music for the future.
Meanwhile, Benjamin Grosvenor discusses Schumann's Kreisleriana in Musician and the Score, Julian Lloyd Webber reflects on Beatrice Harrison in Icons, Rebecca Saunders is our Contemporary Composer of the month, Sibelius's Symphony No 4 the subject of our Collection, and singer-songwriter Paul Simon our guest in My Music.
Plus, as always, our experts review the latest classical releases, with the best named Editor's Choices.