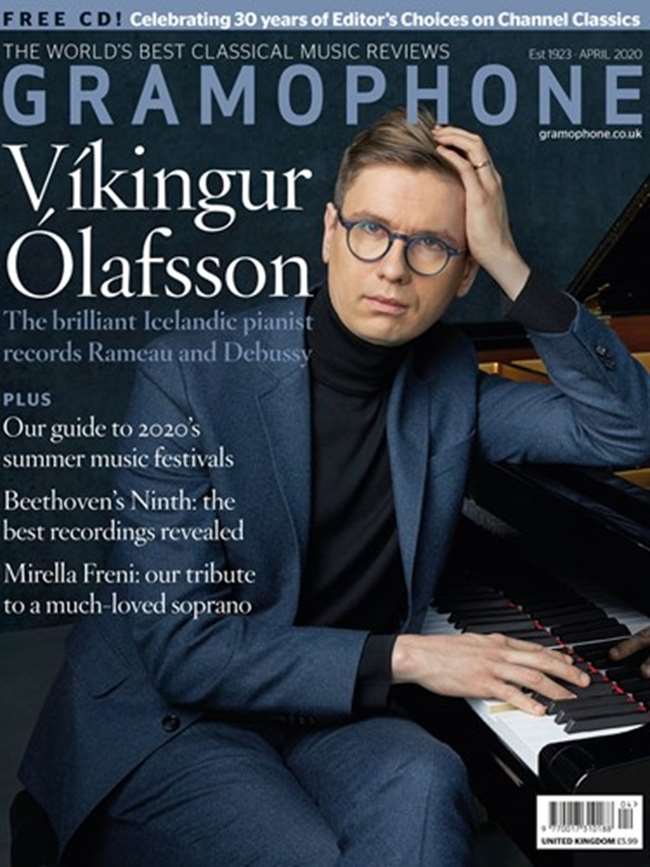 Gramophone | April 2020
For the April issue of Gramophone our current Artist of the Year Víkingur Ólafsson talks to Editor Martin Cullingford in Reykjavík about his new recording of Rameau and Debussy for DG.
Rob Cowan ditches the 'usual suspects' and recommends Beethoven recordings of major works that are all too often overlooked.
Plus, our annual bumper Festivals Guide highlights the very best music events in the UK, Europe and North America plus even further afield.
Elsewhere, in Collection Richard Osborne tackles that pillar of Western classical music, Beethoven's Ninth, and settles on his overall favourite recording, while in Classics Reconsidered, Peter Quantrill and David Gutman weigh up the 1970 recording of Horenstein's Mahler 3 – has it retained its 'collector' status, half a century later?
This issue of Gramophone also comes with a free CD/download featuring tracks from many of the finest Channel Classics releases from the last 30 years.
And, as always, don't miss our expert critics' opinions of the newest classical releases – which will be named Editor's Choice, and which overall recording will be crowned Recording of the Month?