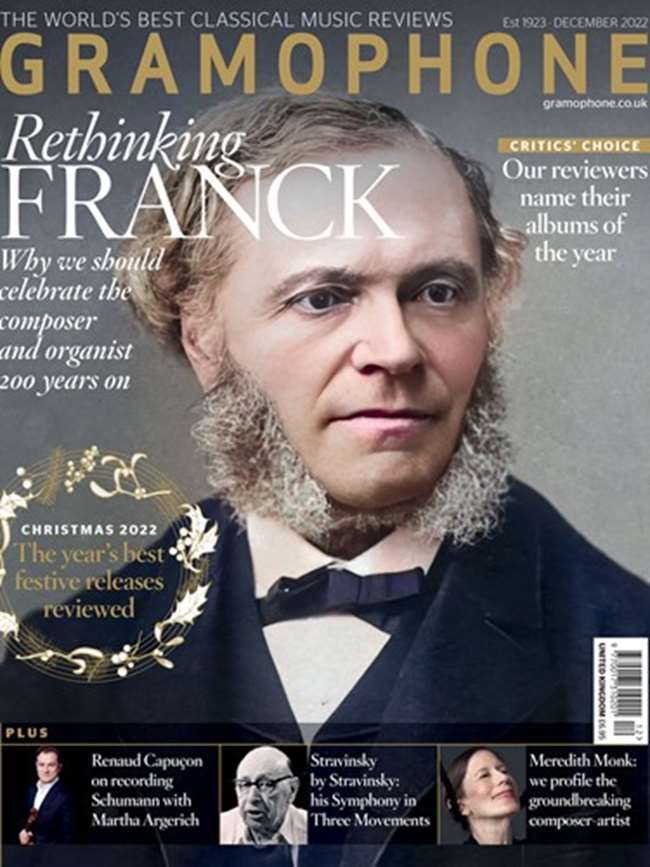 Gramophone | December 2022
The December issue of Gramophone celebrates the life and music of César Franck two hundred years after his birth.
And as Christmas approaches two popular annual features return: our annual Critics' Choice feature, in which our reviewers name their favourite album of the year, and our round-up of this year's festive releases.
The Collection looks at recordings of Liszt's imaginative masterpiece Totentanz, our Contemporary Composer focus is Meredith Monk, while in Musician and the Score virtuoso Renaud Capuçon talks to Charlotte Gardner about Schumann's Violin Sonata No 1 – and there's much more besides including. as always. our expert reviews of the latest classical music recordings, with the best being named Editor's Choices.