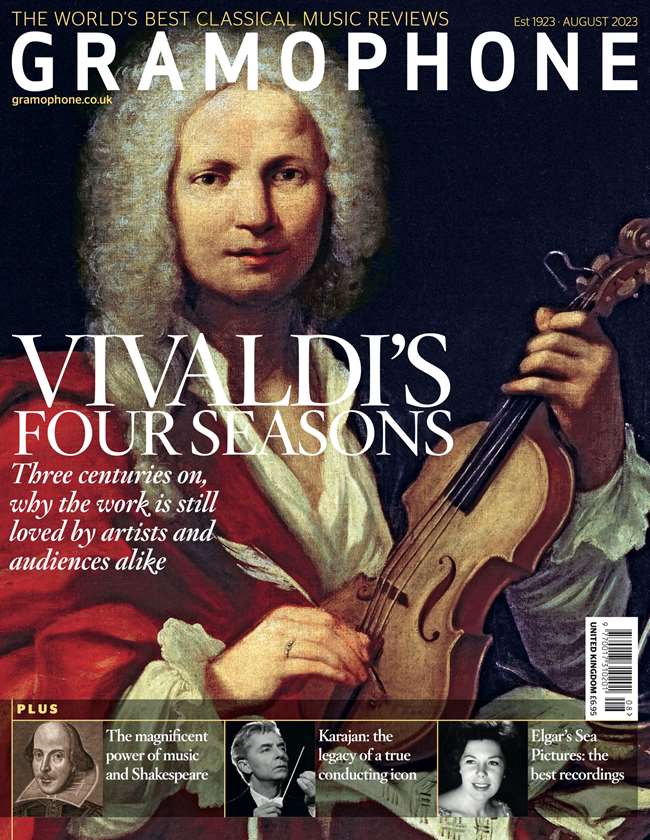 Gramophone | August 2023
This month's cover story explores one of the most popular of all classical works, Vivaldi's The Four Seasons, talking to some of its leading performers to explain why the Baroque masterpiece finds such recognition and resonance with modern audiences.
We also publish a major survey of the relationship between Shakespeare and music, looking at how composers across the past four centuries have set his texts and stories.
This month's Icons is one of the greatest of all conductors of the recording era, Herbert von Karajan, who is celebrated by his biographer, Richard Osborne.
For Musician and the Score we talk to baritone Florian Boesch and pianist Malcolm Martineau about Schumann's Kerner Lieder; our Contemporary Composers focus is a musician from the Faroe Islands, Sunleif Rasmussen; and in Collection we take a listen to the recordings of Elgar's evocative orchestral cycle Sea Pictures and name the finest.
Plus, as always, the latest classical albums are reviewed by our expert critics, and the very best of those named Editor's Choices.