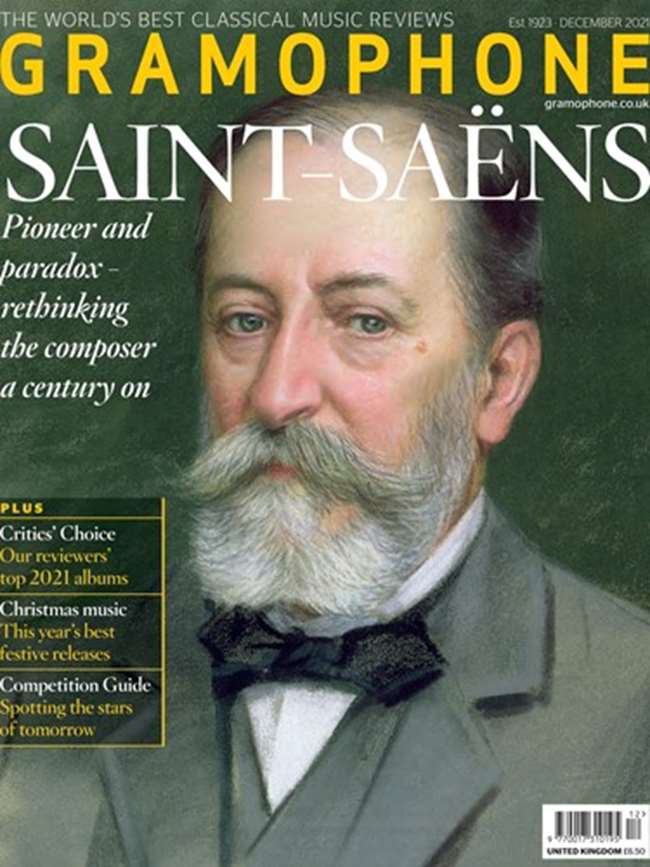 Gramophone | December 2021
In the December issue we celebrate the music of Saint-Saëns, 100 years after his death.
As is our annual tradition, we also invite our reviewers to choose one album from the past 12 months that they′d like to recommend to readers in our annual and highly-popular Critics′ Choice Feature.
Plus, we offer an in-depth guide to music competitions throughout the world, the Collection asks which is the best recording of Strauss′s Arabella, and of course the month′s classical releases are reviewed by our panel of expert critics, with the very finest being named Editor′s Choices.