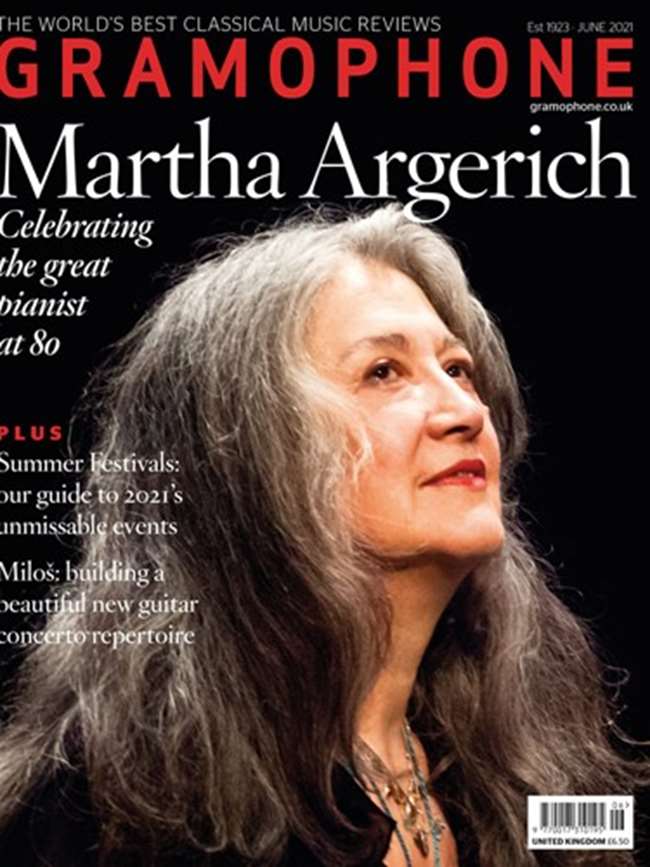 Gramophone | June 2021
For the June issue of Gramophone we speak to those closest to Martha Argerich as the Argentine pianist approaches her 80th birthday: what is it that makes her such a unique artist?
Elsewhere, British clarinettist Julian Bliss talks about three diverse projects that unite jazz, classical and outreach; and we also speak to Miloš about his desire to create new works for the guitar, manifesting itself in concertos from Joby Talbot and Howard Shore.
In addition, in this month's Collection David Gutman listens to the available recordings of Sibelius's First Symphony and chooses his favourite.
 
Plus, don't miss our expert critics' opinions of the newest classical releases: which will be named Editor's Choice, and which overall recording will be crowned Recording of the Month?