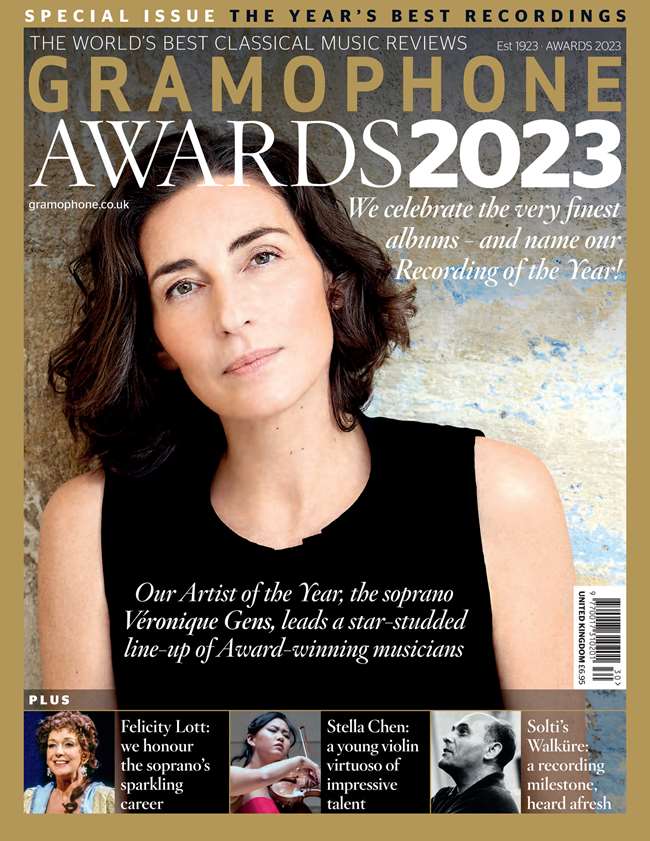 Gramophone | Awards issue 2023
Gramophone's Awards issue brings you comprehensive coverage of this year's Award winners, including the usual recording category winners and special awards including our Concept Album award, Label of the Year, Orchestra of the Year, Artist and Young Artist of the Year, and Lifetime Achievement Award.
In addition to our special Awards coverage, in this month's Icons feature we look back on the ground-breaking career of Sir Roger Norrington, while in Classics Reconsidered we return to one of the most striking recordings of the 1990s, Krystian Zimerman's account of Debussy's Préludes.
For the Collection feature Lindsay Kemp has been listening to recordings of one of Bach's most famous cantatas, 'Ich habe genug', BWV82, while our Contemporary Composers feature focuses on the music of the British composer Philip Sawyers.
Musician & the Score sees Víkingur Ólafsson talk about the unique challenges of recording Bach's Goldberg Variations, while in My Music we talk to acclaimed Brazilian photographer Sebastião Salgado about the works of Villa-Lobos and much more. Plus, the latest classical music recordings reviewed, with the best named Editor's Choices.