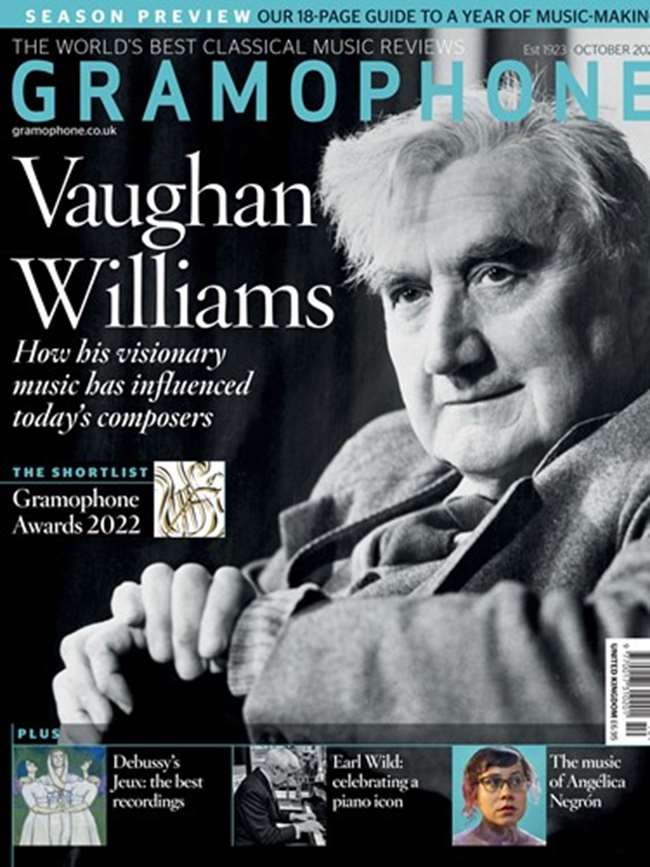 Gramophone | October 2022
In the October 2022 issue of Gramophone we focus on Ralph Vaughan Williams in his 150th anniversary year, exploring his impact on the music of today through conversations with some of the leading composers who were influenced by his work.
Meanwhile, Gesualdo Six have emerged in recent years as one of the most exciting of young vocal ensembles, and we speak to their director Owain Park about the group, and about his own compositions and wider work too.
We also bring readers our Season Preview - an 18-page comprehensive guide exploring the year ahead for organisations and ensembles throughout the world.
And, as the 2022 Gramophone Classical Music Awards draws closer, we reveal the top three recordings in each category, from Orchestral to Opera via Early and Instrumental.
This month′s Collection feature is Jeux, Debussy's 'poème dansé': which are the finest recordings?
In this month's Icons we celebrate the life and legacy of American pianist Earl Wild, and the Contemporary Composer in the spotlight is the Puerto Rican musician Angélica Negrón.
Conductor Edward Gardner tells us about his new recording of Tippett's The Midsummer Marriage, and as always, we bring you reviews of the latest classical releases written by our world leading experts.