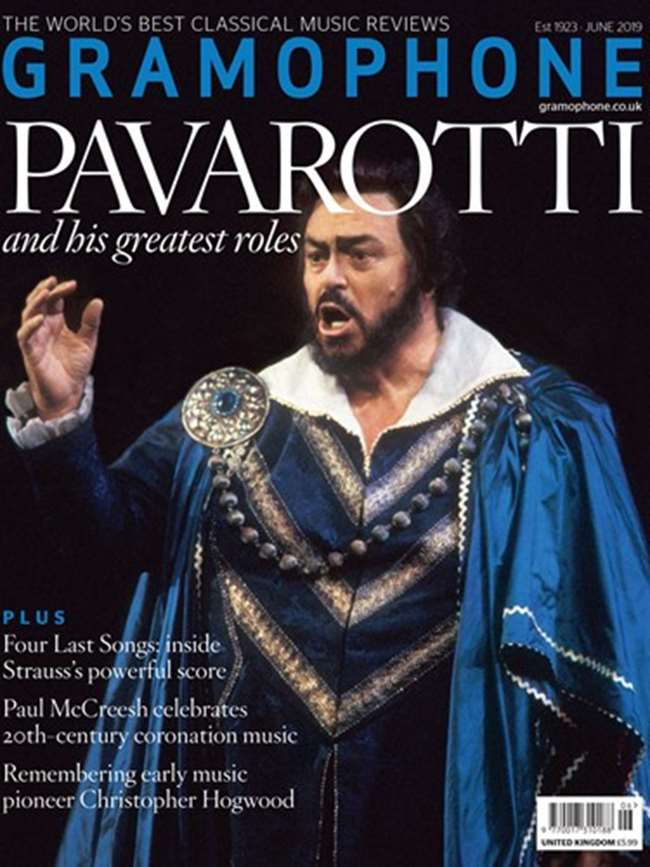 Gramophone | June 2019
Pavarotti's greatest roles | Strauss's Four Last Songs | Paul McCreesh on 'An English Coronation' | Christopher Hogwood remembered
For the June issue of Gramophone we ask each of our opera experts to choose the role that, for them, best defines Pavarotti's unique artistry – plus, renowned producer Michael Haas reflects on producing the tenor's acclaimed recording of Otello with conductor Sir Georg Solti.
Elsewhere, Jeremy Nicholas interviews Paul McCreesh about his glorious re-creation of a coronation service recorded live at Ely Cathedral, and Charlotte Gardner speaks to cellist Matthew Barley about his new recording of Tavener's The Protecting Veil.
In addition, for this issue's Collection, Fabrice Fitch listens to myriad recordings of Ockeghem's Requiem and choose his favourite.
Plus, don't miss our expert critics' opinions of the newest classical releases: which will be named Editor's Choice, and which overall recording will be crowned Recording of the Month?
Never miss an issue of the world's leading classical music magazine, subscribe today at gramophone.co.uk/subscribe