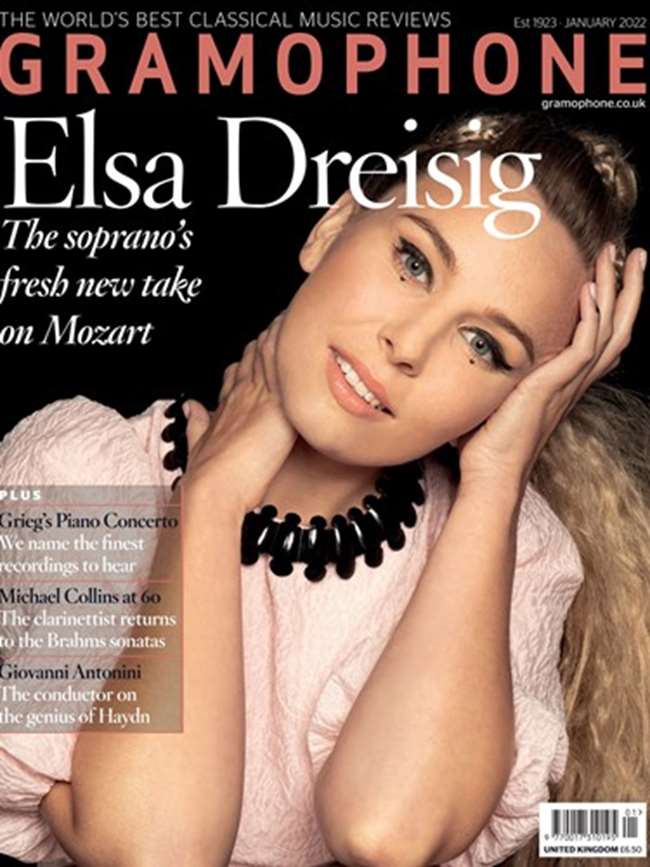 Gramophone | January 2022
In the January issue of Gramophone we interview the French-Danish soprano Elsa Dreisig about her new album of Mozart arias, in which she unflinchingly portrays nine female characters as modern, complicated, women with real, often messy lives.
Plus, we speak to British clarinettist Michael Collins about his new recording of the Brahms Sonatas, timed to celebrate his 60th birthday, and discover more about the pioneering 'Haydn 32' recording project by talking to its conductor, Giovanni Antonini.
Meanwhile, in Collection, Jeremy Nicholas asks which is the best recording of Grieg's mighty Piano Concerto, and of course the month′s classical releases are reviewed by our panel of expert critics, with the very finest being named Editor′s Choices.